Trine's Distinguished Speaker Series features Gregg on Oct. 27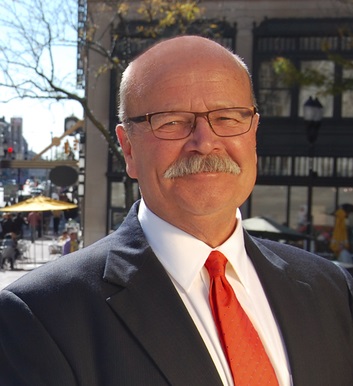 John Gregg, Democratic candidate for governor of the state of Indiana, will speak in Trine University's Distinguished Speaker Series at 3 p.m. Thursday, Oct. 27.
Gregg will speak in the Ryan Concert Hall of the T. Furth Center for Performing Arts.
A lifelong resident of Sandborn, Indiana, in rural Knox County, Gregg has spent more than 30 years in private business and public life. He earned undergraduate degrees from Vincennes University and Indiana University and earned a master's degree from Indiana State and a law degree from Indiana University.
After working for two Fortune 500 companies in the energy field, Gregg was elected in 1986 to represent southwest Indiana in the Statehouse. He served in the Indiana House of Representatives for 10 years before being elected Speaker of the House in 1996.
In 2002 Gregg decided to spend more time with his children and retired from public office. The following year, Gov. Frank O'Bannon asked him to serve as interim president of Vincennes University, where he worked to expand the curriculum, increase access and to keep tuition costs down.
Following his tenure at Vincennes, Gregg returned to his law practice, wrote a book and hosted a weekend radio talk show. In 2012, he re-entered the political arena and was the Democratic Party's nominee for governor of Indiana, coming up just short of victory in the closest race for that office in 50 years. In May 2015, Gregg announced his plans to seek the governorship again.
Gregg lives in Sandborn along with his wife, Lisa, where he tends to the family farm and continues to practice law. The couple have three adult children, Stevie, John B. and Hunter.
Designed to give educational enrichment that complements other learning experiences, Trine University's Distinguished Speaker Series brings experts in various fields to campus throughout the school year. All Distinguished Speaker Series events are free and open to the public.
For more information, contact Gretchen M. Miller at millerg@trine.edu or 260.665.4312.