Letter praises Rick and Vicki James
A letter to the editor published in area newspapers praises the contributions of Trine University alumnus and trustee board chair Dr. Rick L. James and his wife, Dr. Vicki L. James, to the fountain restoration project at the Eckhart Public Library in Auburn.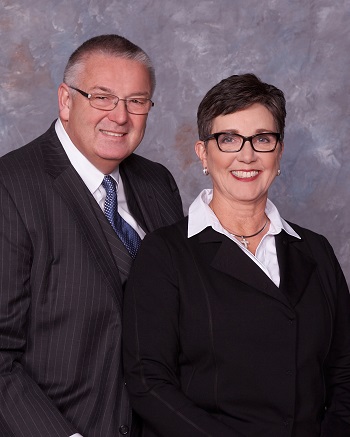 The letter, which appeared on the July 26, 2016, Opinion page of KPC Media Group newspapers, is signed by Daryle Doden of Auburn and says, in part. "What Rick and Vicki James are doing for Auburn is unparalleled in my 60 years of being here."
The fountain, donated to the library in 1912, was sent to Alabama for restoration earlier this year and was returned to service in mid-July.
Rick James is a 1977 business administration graduate and serves as chairman and CEO of Metal Technologies Inc. The Rick L. and Vicki L. James University Center is named in the couple's honor.
Read the complete letter at http://kpcnews.com/opinions/letters/kpcnews/article_e7de9747-e4ef-560d-9a3f-895b633bdf15.html