New MTI renderings show bowling center, esports arena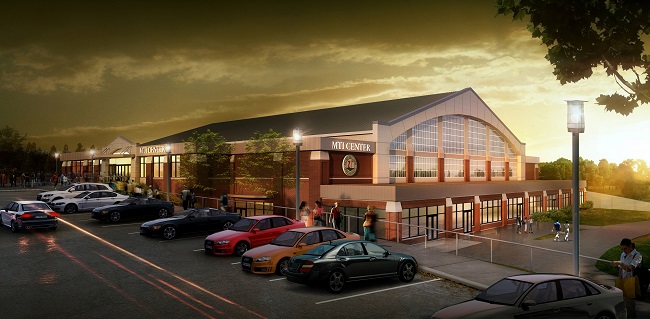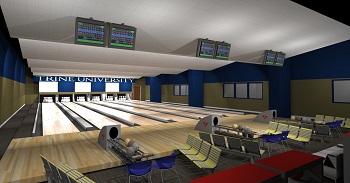 Trine University has released new renderings of the MTI Center, which is scheduled to open in January 2018.
The new renderings include an updated exterior for the building, as well as the bowling alley and esports arena that will be located inside the center.
Besides the bowling alley and esports arena, the project, with a cost now estimated at $13.3 million, include three basketball courts, a fitness center, pro shop, banquet room and bar, outdoor patio, offices and a training room. It will host Trine University's men's and women's basketball games and incorporate the Witmer Clubhouse for Zollner Golf Course, which will remain open during MTI Center construction.
The university will seek final approval for the project from the Angola Plan Commission at its December meeting.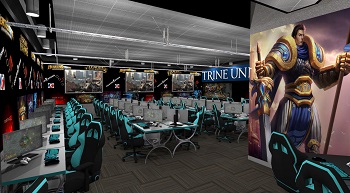 The contract for the MTI Center has been awarded to Fort Wayne-based Michael Kinder and Sons, which is also the construction manager for the $8.2 million Thunder Ice Arena.
Trine University will launch its esports program, which involves online competitive video gaming, beginning in the fall of 2017. The team will be housed in a temporary facility until the MTI Center is completed.
Related story: Zollner Golf Course to remain open during MTI construction