Thunder Ice Arena walls going up; MTI work progresses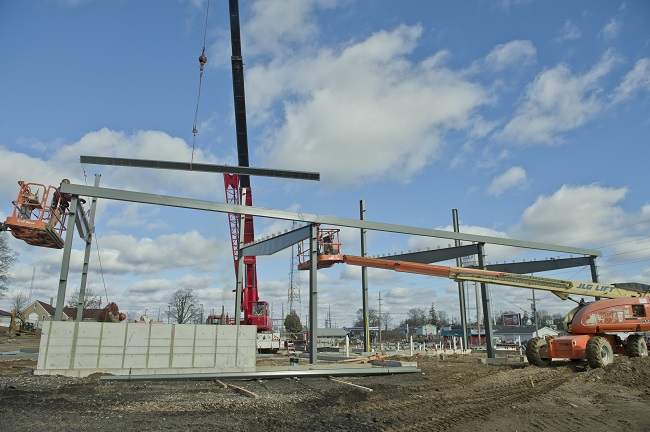 Above: Construction workers begin building the walls of the new Thunder Ice Arena on the Trine University campus on Monday, Nov. 21. Scheduled to open in Fall 2017, the arena will be the home for Trine's new men's and women's hockey teams.
Below: Workers continue site work near Zollner Golf Course in preparation for Trine University's MTI Center. The MTI Center is scheduled to open in January 2018 and will host the university's men's and women's basketball games, as well as new esports and bowling teams. As part of the MTI Center construction process, the driving range for the golf course will be elevated, with enhanced and elevated tee boxes, and a new putting green, banquet facilities, bar and patio will be built.
See more photos at trine.smugmug.com/Trine-Campus-Experiencefolder/Trine-Campus-Experience/i-mbgw52T
Photos by Dean Orewiler