Hofman, Todd to lead Trine Hockey
Trine University has named Tom Hofman and Alex Todd as head coaches for its NCAA Division III hockey teams, which will launch in the fall of 2017.
Todd has been named head coach for the men's team. He comes to Trine from the University of Nebraska at Omaha, where he served as assistant hockey coach for the men's NCAA Division I hockey team. He also previously served as head coach at Castleton State College in Castleton, Vermont, and assistant coach at Utica College in Utica, New York. He also played professional hockey in the West Coast Hockey League and Central Hockey League.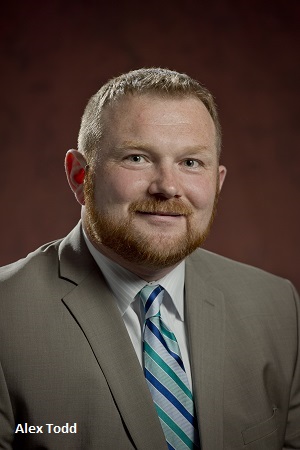 He was named Coach of the Year at Castleton State in 2007 and was Eastern College Athletic Conference East Coach of the Year in 2011. He also was named Rookie of the Year for the Fresno Falcons in 2002.
"I am incredibly honored to be the first men's hockey coach at Trine University. Since the moment I arrived in Angola, I have been impressed with not only the campus and infrastructure, but the amazing people that truly make up Trine University," he said. "The work that Dr. Brooks and the staff, especially (Assistant Vice President for Athletics) Matt Land, have put into creating the environment at Trine — an environment that is primed and ready for hockey — clearly shows their dedication to the success of the hockey program at Trine University.
"I believe that my variety of experiences in hockey as a player and a coach will be an excellent fit for Trine. I am eager to begin recruiting and introducing Trine and all it has to offer to hockey players all over North America. I am confident that through the collaborative efforts of the administration, the athletic department and myself, it is only a matter of time until Trine University is synonymous with hockey."
"Alex brings coaching experience at all different levels of college hockey as well as experience as a professional player," said Land. "The knowledge and skill that he has will be invaluable as the Thunder look forward to hitting the ice next year, and as we look ahead to building a competitive collegiate hockey program."
Hofman will serve as the coach of the women's team. He most recently served as the inaugural head coach of the women's ACHA Division I hockey team at Davenport University in Grand Rapids, Michigan. Previously he had served as an assistant men's hockey coach at Davenport and an assistant women's hockey coach at Grand Valley State University, where his duties included serving as lead recruiter.
"I am honored and excited to be a part of the Trine Athletics family, to embrace the mission and rich 132-year history of the university, as well as the greater Angola community," said Hofman. "I am thankful to Dr. Brooks, Mr. Land and the entire search committee for the incredible opportunity to develop and lead the Trine University women's hockey program. Their excitement, commitment, vision for academics and facilities were evident during this entire process. I am confident that my past experience in building a program at a private university will bode well in developing a competitive first-year team here.
"I will forever be indebted to those at my former university for all that they have done for me, including the leadership and mentoring provided over the past four years in Grand Rapids. They allowed me to realize my dream of coaching college hockey. I would also like to thank all of the players and staff, past and present, who believed in the program's vision for the future. I am confident the program will continue moving in a positive direction with much success.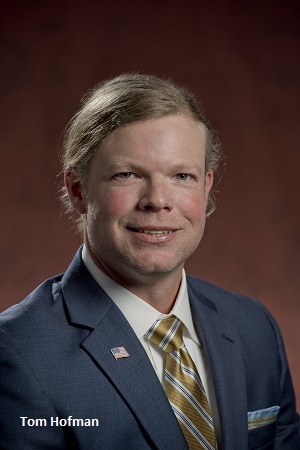 "I am blessed to have my family's support in this transition, particularly my daughter Ashley, a former player herself and now doctor. Their belief in my career goals has been, and will be, critical to my success in past, present and future roles."
"Tom comes to us with experience in getting a quality women's hockey program off the ground, and we look forward to him doing the same and more here at Trine," said Land. "He has shown skill as both a coach and a recruiter, and we believe those skills will enable him to propel Trine to prominence in the college women's hockey realm."
"As we look forward to launching these new programs, we are thrilled with the caliber of coaches we have to get them off the ground," said Earl D. Brooks II, Ph.D., Trine University president. "Building quality programs starts with strong leadership, and we believe we have found capable leaders in both our new hockey coaches."
Construction will begin this summer on the $7.2 million, 1,000-seat Thunder Ice Arena, which will house both programs. The arena, which now will be located on U.S. 20, will include an NCAA-compliant ice rink, men's and women's lockers, concessions, a pro shop with wearables, sticks and skates for sale, a VIP lounge, banquet hall and two press boxes. It also will include an area for skate sharpening and rental.