Speaker to detail Colts' move to Indianapolis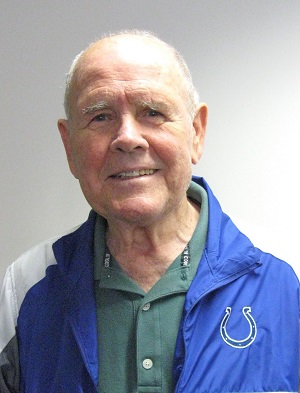 Retired insurance executive Paul Oakes will talk about his role in bringing the Colts football team to Indianapolis in a presentation on the Trine University campus.
Oakes, a resident of Angola, will speak beginning at 12:30 p.m. April 6 to business students on "How persistence pays off: One man's mission to bring professional sports to Indiana and transform an entire city."
The presentation, which will be held in the Fabiani Theatre inside the Rick L. and Vicki L. James University Center, is free and open to the public.
A graduate of Anderson (Indiana) High School, Oakes was drafted as a pitcher by the Brooklyn Dodgers and played two years in the minor leagues before an arm injury ended his career. He attended Ball State University and later worked for Indiana Bell as a sales manager.
He sold life insurance in Indianapolis and became a superintendent of agencies in Hartford, Connecticut, before returning to Carmel to continue his insurance business.
While in Indianapolis he founded the Indianapolis Professional Sports Association. He also chaired the city's Stadium Commission and, in that capacity, contacted Robert Irsay, owner of the Baltimore Colts, in 1977 about moving his team to Indianapolis. The team eventually moved to Indianapolis in 1984.
Lauded by former governor Mitch Daniels as "the perfect example of the public citizen who accomplishes great things for his town, city of state without holding office or seeking glory," Oakes also served as state campaign chair for Sen. Richard Lugar; wrote weekly columns in newspapers, trade journals and outdoor publications; and has appeared on television and radio shows.
A resolution passed by the Indiana House of Representatives in 2012 honored Oakes for his efforts to draw the Colts to the state.