Trine hosting annual Take Back the Night in April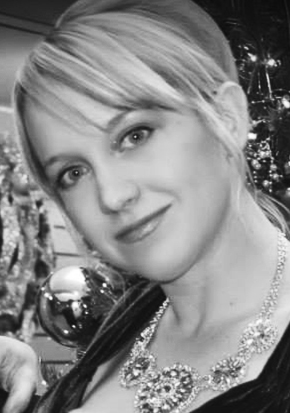 Trine University has planned its annual Take Back the Night rally and march to observe Sexual Assault Awareness Month in April.
Take Back the Night will begin at 7 p.m. Wednesday, April 12, in front of C.W. Sponsel Administration Center on Trine University's main campus. If there is unpleasant weather, the event will take place in Best Hall room 229.
Pizza, sandwiches, refreshments and games will be available to start Take Back the Night. At approximately 7:30 p.m., a march to Monument Circle, or the "mound," in downtown Angola will unite the community against sexual assault, domestic violence and violence against women and children. By popular demand, men will be asked to "Wear a Pair" of women's shoes during the march to symbolize their support for the cause.
The evening will conclude with a vigil and balloon launch in support and honor of victims' rights and to serve as a reminder that all human beings have the right to be free from violence, to be heard and to reclaim those rights if they have been violated.
Jama Smith, director of resource development for the Allen County Salvation Army, as well as a social worker and program director, will be the featured speaker during the event. Smith emerged as a survivor of rape and sexual assault in September 2015 after 20 years of silence. She now speaks out at rallies and events as an advocate for victims of sexual violence.
Smith is a two-time Golden Pen recipient for columns speaking out against social injustices, and has been named "Writer of the Year" by Journal Gazette. Smith created Charlotte Ministries, which assists children with terminal illnesses and babies struggling in the NICU, as well as a new community program to assist women and children escaping human trafficking. Her highest honor is serving as mother to her five children.
"As a survivor of sexual assault, I speak from personal experience of the lasting effects of a society that continues to condone rape culture," she said. "The greatest message that I would want to convey through this event is for those who may be silent from pressure, guilt, shame; to let them know that they are not alone, and that their experience is valid. The iron walls that survivors of assault put up around us often keep us imprisoned in what happened, but can also be melted down and used to fight against the rising statistics against assault victims."
The first Take Back the Night was held in 1977 in England, and was a women-only protest against the violence and fear women encountered while walking alone at night. The movement spread from England to San Francisco in 1978, and from there has grown across the country, particularly among college campuses.
Take Back the Night is sponsored by the Trine Office of Student Services, Community Anti-Violence Association and several Trine student organizations and Greek life.
For more information, contact Megan Cook, director of counseling services, at 260.665.4172 or cookm@trine.edu.