Distinguished Speaker Series features former Hughes CEO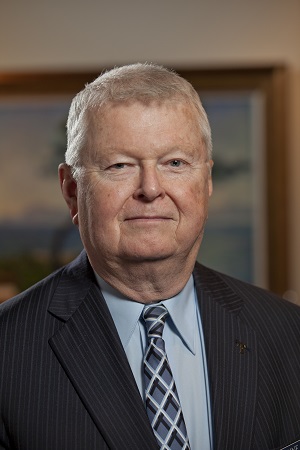 The former president and chief executive officer of Hughes Electronics Corporation will be featured in the spring installment of Trine University's Distinguished Speaker Series.
Jack Shaw, who still serves on the board of directors at Hughes, will share from his life and experiences beginning at 10 a.m. April 19 in the Ryan Concert Hall of the T. Furth Center for Performing Arts. The title of his presentation will be, "That's What I Am Talking About — Know Yourself."
A native of Auburn, Shaw held senior management positions in a number of companies prior to Hughes, and has participated in the startup of six technology ventures either as a principal or an investor. During his career, he traveled extensively, visiting more than 65 countries.
Shaw, who graduated from Purdue University with a degree in electrical engineering, was named a Purdue Outstanding Electrical Engineer and a Purdue Distinguished Engineering Alumni in 1994. He said he had to work hard in college and once joked that he took more chemistry courses than anyone else, only because he had to take Chem 100 so many times.
In May 1998, he was awarded an honorary Doctor of Engineering degree by Purdue. He received an honorary Doctor of Science from Capitol College in 1994, and was honored for "Contributions to World Communications" by the Radio Club of America.
Shaw was presented with the U.S. Ambassador to India's Award for Distinguished Service in 1997 and received the Compass Award as the 1998 Maryland Global Leader of the Year. In March 2000, he was honored by the National Society of Black Engineers with the Golden Torch Award as Executive of the Year.
Besides his service on the Hughes board, Shaw has served on the Sirius-XM Board, Globecomm Systems Board, as chairman of the Community Health Center of Branch County, and is currently the vice chairman of the Trine University Board of Trustees, where he also leads the executive committee.
He and his wife, Sue, live in Coldwater, Michigan. Sue served as a member of Trine's Scholarship Gala Committee, and the couple have financially supported many projects at Trine, including the Trine Fund, athletic programs, the Parkview/Sport One softball stadium, Books and Beyond Scholarship program, the Gala and Trine's golf outings. The university's press box was named in honor of the couple's continuous support of the university in 2011.
They also own Great American Clydesdales in Orland, Indiana.
Designed to give educational enrichment that complements other learning experiences, Trine University's Distinguished Speaker Series brings experts in various fields to campus throughout the school year. All Distinguished Speaker Series events are free and open to the public.
For more information, contact Gretchen M. Miller at millerg@trine.edu or 260.665.4312.