Nearly $80,000 raised on Giving Tuesday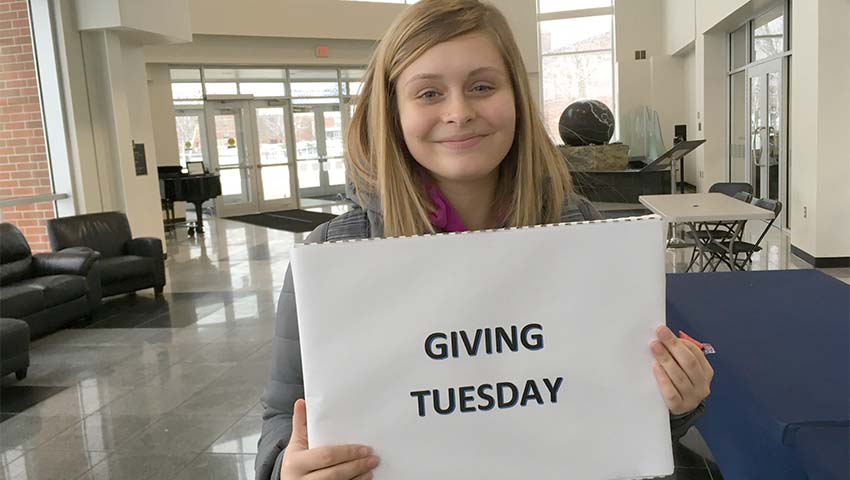 The Alumni and Development team want to extend a thank you to all who were able to celebrate Giving Tuesday with Trine University on Tuesday, Nov. 27. The Trine community of alumni, friends, current students, faculty and staff came together as one to fundraise for a bigger and better Trine University. Because they showed up in a BIG WAY, Trine University will be able to offer student scholarship support, enhanced classroom experiences, and state-of-the-art facilities.
A total of $79,152 was raised in just 24 hours from 217 donors!
"We are grateful for each gift contributed to provide deserving students with a quality, affordable private education," said Steven Nicolet, director of annual giving. "Trine University would not be the amazing institution it is without the support of our community of alumni, employees and friends."
Generous matching gifts assisted in the fundraising, doubling the first $10,000 donated as well as all gifts toward Books and Beyond Scholarships. Annual scholarships and gifts by Graduates of the Last Decade (GOLD) were matched at a 2:1 ratio.
Giving Tuesday, held the first Tuesday after Thanksgiving, has been celebrated since 2012. Intended to counter more commercial post-Thanksgiving events such as Black Friday and Cyber Monday, Giving Tuesday seeks to celebrate and encourage charitable giving internationally at the beginning of the holiday season.