New TKE house nears completion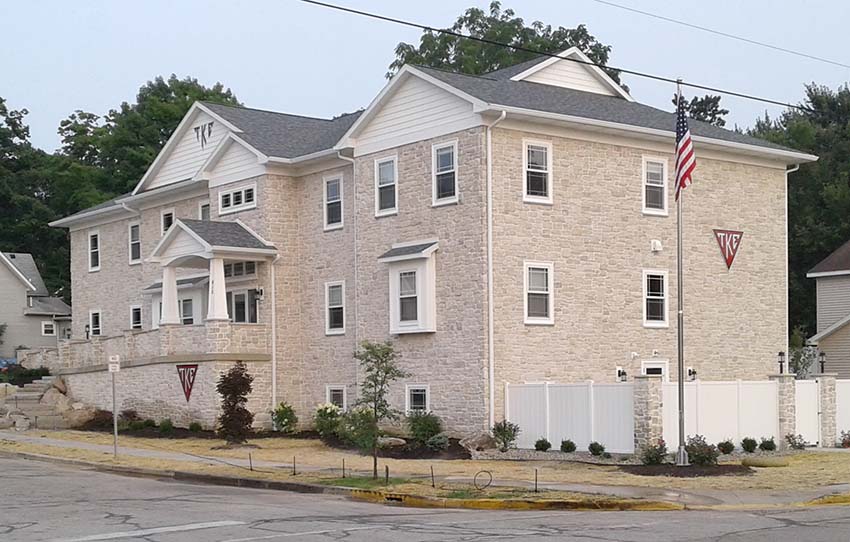 By Joe Grimm 1976 BSTM
Things are looking impressive on the corner of Darling Street and Park Avenue.
The new Tau Kappa Epsilon fraternity house is near completion and its members are ready to move in. A project that initially started two years ago in conversation became a certainty a year ago when the Board of Advisors approved the overall plan.
The current House at 415 Gilmore was sold and the design plans for the new house started last October, with groundbreaking in January. Tau Kappa Epsilon worked closely with Trine University, along with major help and input from Drs. Ralph and Sheri Trine, to make this a reality.
The official House Dedication will be Oct. 6 during Homecoming Weekend. We invite all TKE Alumni and Homecoming visitors to stop by.