Trine professor contributes to 'Aliens in Popular Culture'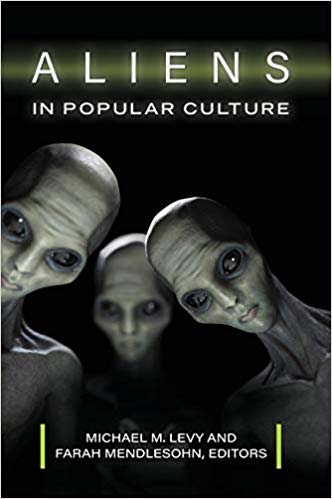 A new textbook, "Aliens in Popular Culture," to be released by Greenwood Publishing Group on March 31, includes a contribution on aliens as a metaphor for adolescence by a Trine University professor.
Cassandra Bausman, Ph.D., assistant professor in the Department of Humanities and Communication, contributed an essay focusing on the Roswell High School book series developed by Laura J. Burns and written by Melinda Metz for Pocket Books, and particularly on the Roswell TV show they inspired.
"Both establish a world in which the infamous Roswell crash left behind three (later, four) human-alien hybrids who have all emerged from stasis pods to make their way into the local high school alongside their unsuspecting small-town American peers," said Bausman. "I also briefly talk about how the lessons it offers in balancing young adult and genre conventions represents a line of influence evident in Smallville and Supernatural and traceable into The Vampire Diaries, Supergirl, Misfits, The Gifted and much of the presentation of today's teen-targeted genre programming."
Bausman said her essay argues that Roswell's approach is unique in focusing on the hybrids' humanity and aligning audience sympathies firmly with their journeys.
"The natural position of 'alien' as outsider perfectly positions the show to explore the alien as a metaphor for adolescent experience and its associated angst," she said. "I argue that Roswell is about growing up, growing into oneself and into the world and that the human-hybrid concept also productively mirrors the teen condition."
"Aliens in Popular Culture" offers introductory essays on key themes of alien representation in popular culture over the past century. It is intended to be a scholarly resource, but also is written to be accessible to a popular audience.
"It's encyclopedic in structure, and most entries end with a short list of further readings to help readers explore further," said Bausman.
Science fiction scholar Mike Levy, Ph.D., a professor of English literature at the University of Wisconsin-Stout, was working on the early stages of the manuscript when he died from cancer in 2017. Bausman said she and about 90 colleagues contributed to the book in order to bring it to fruition.
"Many of us in the academic science fiction community came together to each take a piece of the project and finish it for him," she said.