Tickets on sale beginning May 31 for BJ Thomas concert at Trine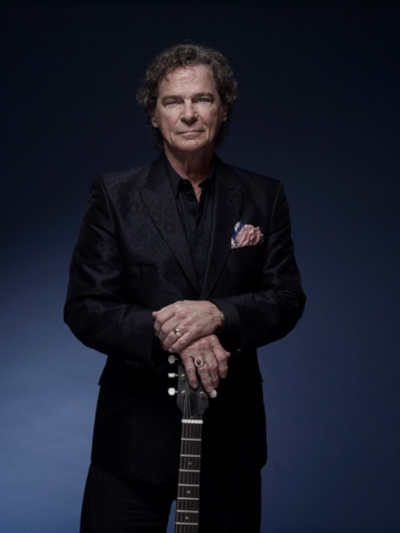 Trine University will conclude its Summer Concert Series by welcoming award-winning pop, Christian and country artist B.J. Thomas to the T. Furth Center for Performing Arts for an Aug. 9 concert.
Doors to the Ryan Concert Hall will open at 7 p.m., with the concert starting at 8.
Tickets, ranging from $25 to $45, will go on sale at trine.edu/furth beginning at 10 a.m. May 31.
Owning one of the most distinctive voices in American pop music, B.J. Thomas provides a reassuringly masculine timbre conveyed with a smattering of unique embellishments that represent a distillation of the most influential genres in pop culture.
Since the 1960s, nothing about the identifiable sound of his voice has changed, but there's a re-energized commitment behind it. Recognizing the continued loyalty of his fans, Thomas has released his first new studio album in seven years with Curb Records.
Concurrently with that project, he contributed six songs to the soundtrack and co-starred in the independent picture "Jake's Corner." He has also developed an album for release in Brazil, where he remains a significant musical signpost. Much of that album mirrors his own blue-collar background.
"We've always tried to do the right thing as far as getting our music out and encouraging people with positive music," he reflects.
Indeed, many of Thomas' signature hits — the Oscar-winning "Raindrops Keep Fallin' On My Head," the million-selling "(Hey Won't You Play) Another Somebody Done Somebody Wrong Song" and his career-igniting cover of "Hank Williams' I'm So Lonesome I Could Cry" — invariably find the plots' protagonists employing some level of positivity to overcome the universal battle with loneliness.
With more than 70 million records sold, his vocal versatility is as apparent today as it was when he recorded his first hit in 1967, "I'm So Lonesome I Could Cry."
Since the mid-1960s, B.J. Thomas has become one of the most recognized and respected voices of the American musical landscape. He has impacted many areas of popular music with 15 Top 40 pop hits, 10 Top 40 country hits, five Grammys, two Dove awards and 15 Gold and Platinum Records.