Crazy Christmas Sweater 5k to benefit GiGi's Playhouse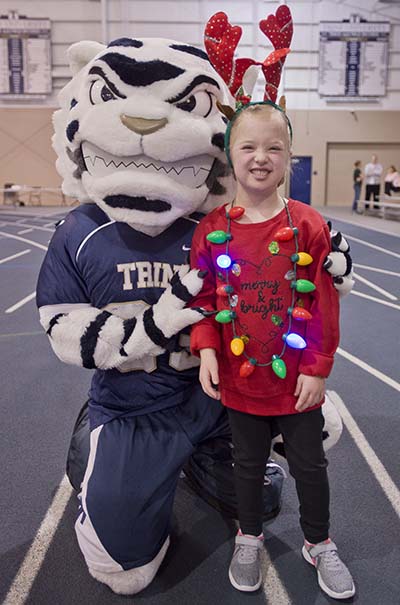 Trine University's Alpha Sigma Tau Sorority will host its third annual Crazy Christmas Sweater 5k Run and Walk to benefit GiGi's Playhouse on Saturday, Dec. 7, in the Keith E. Busse/Steel Dynamics Inc. Athletic and Recreation Center (ARC) on the Trine campus.
The event begins with game booths opening at 11 a.m., with check-in for those wanting to participate in the 5k run at noon. The run/walk event will begin at 1 p.m., and activities will continue through 4 p.m.
Cost is $15 for ages 13 and over and $10 for children 12 and under or individuals with Down syndrome. Registration and more information is available at support.gigisplayhouse.org/fort-wayne-crazy-christmas-sweater-run-2019.
Money raised will support GiGi's Playhouse in Fort Wayne. GiGi's Playhouse provides free educational and therapeutic programs to individuals diagnosed with Down syndrome, from prenatal diagnosis through career skills. The organization serves nearly 300 families in northeast Indiana, northwest Ohio and southern Michigan.