Syndicated columnist, economist speaking at Trine on Wednesday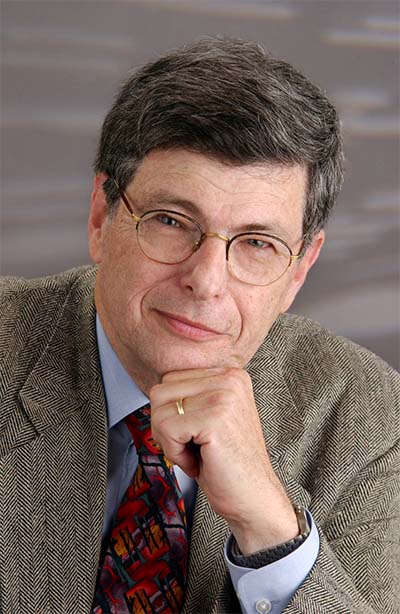 Though former major league second baseman Steve Sax was once quoted as saying, "Statistics are about as interesting as first-base coaches," Morton J. Marcus has made a career out of being interesting, and even entertaining, with statistics.
Marcus, whose weekly "Eye on the Pie" column appears in more than 30 newspapers throughout the Midwest, will speak from 6:30-7:30 p.m. Wednesday, Nov. 13, on the Trine University campus.
His presentation, which will be held in Fabiani Theatre inside the Rick L. and Vicki L. James University Center, is free and open to the public. He will discuss economic data collected on this area, and provide insight on how statistics can be used to inform, but also to mislead.
Known for his frequent use of satire and humor in his column, Marcus brings extensive experience in academia, economics, community development, Indiana policies and gubernatorial consulting. His background includes:
Formerly serving as director of the Indiana Business Research Center in the Kelley School of Business at Indiana University.
Teaching economics at IU for 33 years.
Active involvement in local and state economic development since 1970.
Serving nine Indiana governors as an advisor on taxation and economic development. His biography wryly notes, "None of his advice has been taken."
Serving as president of three academic associations, "all of which survived his presidency."
Recently starting a weekly podcast called "Who Gets What."
He sums up his personal life thusly: "A native of Brooklyn (NY), Morton and his wife Rebecca have three children, six grandchildren, two cats, one dog, two cars and two homes on which they gladly pay Indiana property taxes." He adds, "As an economist, Mr. Marcus has learned extreme humility."