Public invited for commissioning of Trine Air Force ROTC cadets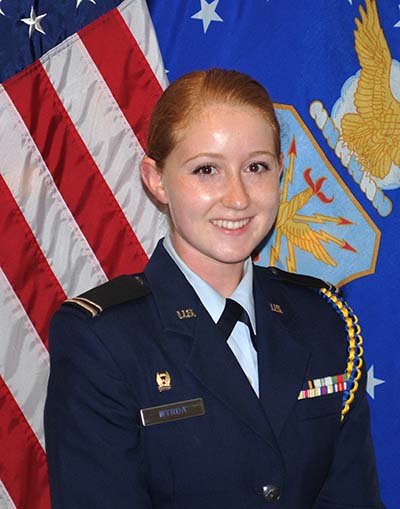 Members of the public are invited to the first commissioning ceremony for Air Force ROTC cadets to be held on the Trine University campus.
The ceremony, conducted by officials from United States Air Force Command, will begin at 4 p.m. Saturday, May 4, in the T. Furth Center for Performing Arts. Trine's two graduating Air Force ROTC cadets will be commissioned.
"Typically these are only done as a combined ceremony at Notre Dame, but they are making the trip for our Cadets in order for it to be the same day as their university Commencement, so their families will all be in attendance for both," said Tom Trusty, Air Force ROTC advisor for Trine University.
Cadet Brittaney Myrda hails from a military family but calls Charleston, South Carolina home. Cadet Myrda majored in biology with a minor in chemistry at Trine University. She will commission into the U.S. Air Force as a second lieutenant and attend training for Nuclear and Missile Operations. She will begin her Missileer training with the 532d Training Squadron at Vandenberg Air Force Base, California.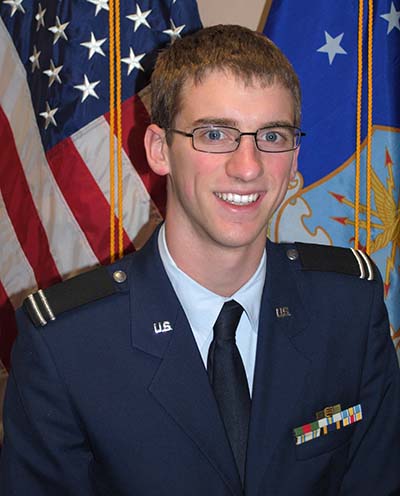 Cadet John Anderson hails from Carmel, Indiana. Cadet Anderson majored in mechanical engineering with a minor in aerospace engineering at Trine University. He will commission as a second lieutenant in the U.S. Air Force. Cadet Anderson, his wife Emma, and baby Jack will relocate to Wright-Patterson Air Force Base in Dayton, Ohio, to begin his career in the Air Force as a developmental engineer.
"As the Trine University Air Force ROTC advisor for these cadets during the past four years, and as a Marine Corps veteran, I am truly inspired by the dedication and drive they have shown on their path toward becoming our future leaders as officers in the United States Air Force," said Trusty.