NewSong, Brandon Heath present Arise tour on Good Friday at Trine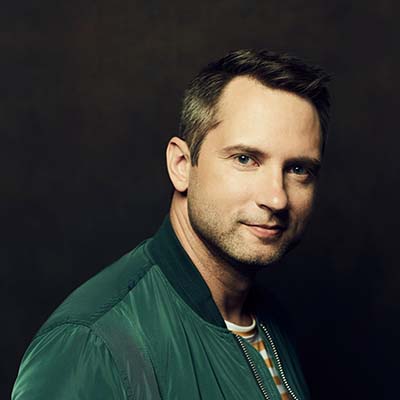 Looking ahead to the celebration of the risen Savior on Easter Sunday, Christian music fans can join acclaimed artists NewSong and Brandon Heath for the Arise 2020 Tour on Good Friday at the Trine University campus.
The Arise 2020 Tour featuring NewSong and Brandon Heath will make a stop at the T. Furth Center for Performing Arts Friday, April 10. The concert begins at 8 p.m., with doors opening one hour prior.
Tickets, priced from $15-$30, go on sale at 10 a.m. Jan. 31 at trine.edu/furth.
The tour, based on NewSong's Easter classic "Arise My Love," will be a night of worship featuring some of the band's greatest hits. Heath is excited to join the tour and will perform some of his top singles, including "Jesus in Disguise," "Love Never Fails," "I'm Not Who I Was" and "Give Me Your Eyes."
Founders and hosts of Christian music's largest annual tour, the Winter Jam Tour Spectacular, NewSong has released more than 20 albums over their 30 years together as a band. The group's accolades include 20 No. 1 Christian radio singles, a No. 1 mainstream adult contemporary hit, a Grammy Award nomination and induction into the Georgia Music Hall of Fame. One of the most beloved bands in Christian music, NewSong's discography includes, in addition to "Arise, My Love," defining songs such as "The Christmas Shoes," "Rescue" and "The Same God."
A Nashville native, Heath quickly won the hearts of listeners when he released his major label debut in 2006. With four No. 1 singles to his credit, including the RIAA Platinum-certified "Give Me Your Eyes," the singer has garnered five Grammy nominations, an American Music Award nod and an Emmy Award. In addition, he's earned eight Dove Awards, including two consecutive Male Vocalist honors (2009, 2010) and a win for Song of the Year ("Give Me Your Eyes"). He's also been recognized as a top lyricist in his field with numerous songwriting accolades, including being named BMI's 2014 Songwriter of the Year.
For more information, visit trine.edu/furth.
Photos: Top, NewSong. At right, Brandon Heath.
Last Updated: 04/06/2020