Bandemer nominated for award recognizing nonprofit leadership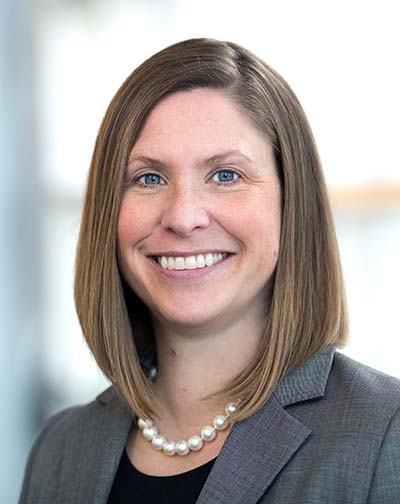 FORT WAYNE — Whitney Bandemer, vice president for health sciences at Trine University, has been nominated for the David A. Bobilya Excellence in Nonprofit Leadership Award, presented by the Foellinger Foundation.
Bandemer was nominated by the Embassy Theatre, where she recently ended her second term as chair of the Board of Directors.
"Serving on the board, executive committee, and as chair of the Embassy board of directors has been one of the most fulfilling experiences of my personal and professional career. The Embassy is a Northeast Indiana treasure and I look forward to continuing to serve and support the theatre and its staff as a patron," she said.
According to the Foundation, the David A. Bobilya Excellence in Nonprofit Leadership Award recognizes a current or recently retired board member who has demonstrated excellence in nonprofit board leadership. The organization said this year's nominees have provided critical decision-making leadership and adaptability in guiding the organizations they serve to address the challenges of the COVID-19 pandemic.
The award is named for David A. Bobilya, a lifelong resident of Fort Wayne and a board member of the Foellinger Foundation for 16 years. Mr. Bobilya, who died in 2018, also served on the boards of Pizza Hut, Parkview Hospital and Turnstone.
The winner will be announced Oct. 28 during a private livestream event. The award includes a $25,000 operating grant to the nominating organization.
Last Updated: 09/23/2020