Frye promoted to dean of Trine's College of Health Professions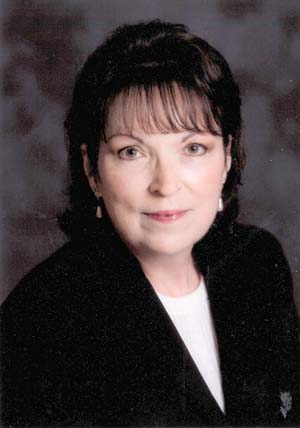 Trine University has promoted Nadeena Frye, Ph.D., to dean of its College of Health Professions, the university's suite of healthcare related programs based in Fort Wayne.
Frye joined Trine in early 2019 as director of its RN-to-BSN program, which launched successfully in fall 2020.
"This is an exceptional opportunity at an exceptional university," Frye said. "In my time at Trine, I have been very impressed by the commitment from the university's Board of Trustees and from senior leadership. Our country is experiencing a continued and growing need for health professionals, with the Bureau of Labor Statistics expecting job growth to outpace other professions through at least 2026, and we intend to be a significant player in this area."
The appointment of the College of Health Professions' first dean also signals a greater commitment to building Trine's presence in Fort Wayne.
"We are very fortunate to have an experienced educator and clinician of Dr. Frye's caliber to serve as the college's first dean," said Earl D. Brooks, Ph.D., president of Trine University. "We also look forward to developing on our longstanding partnerships with Parkview Health and others to fully realize our long-term goal of building a fully operational College of Health Professions campus in Fort Wayne."
The college's programs are currently housed at the Parkview Hospital Fort Wayne Randallia campus.
Trine's College of Health Professions offers graduate and undergraduate degrees to prepare students for successful health-related careers. It is the home of Trine's first doctoral program, the Doctor of Physical Therapy, and its Master of Physicians Assistant Studies program. It also offers an Associate of Applied Science in Surgical Technology, along with the online RN-to-BSN program that Frye launched this year. This innovative degree program is for RNs who want to earn a Bachelor of Science in Nursing.
Before joining Trine in 2019, Frye served as dean of nursing for Ivy Tech Community College Northeast in Fort Wayne, where she oversaw a 40 percent increase in nursing program enrollment. She also worked as a nursing instructor and department chair at Ivy Tech. Prior to her roles there, she was staff development mentor for the northern Indiana district of Kindred Healthcare. She also served as director of nursing for the Healthcare Center at West Meade Place and the Bridge at Monteagle, both located in Nashville, Tennessee, after working in multiple nursing and nursing administrative positions.
Frye holds an Associate of Science in nursing from Lutheran College of Health Professions, a Bachelor of Science in nursing and Master of Science in nursing with a major in nursing education from Indiana Wesleyan University, and a Ph.D. from Capella University in nursing education. She is licensed as a registered nurse in Indiana. She is active in the Fort Wayne community.
Students seeking more information about Trine's College of Health Professions programs can contact Frye at fryen@trine.edu or (260) 702-8012.
Last Updated: 11/24/2020