Hatch joins Trine as director of development services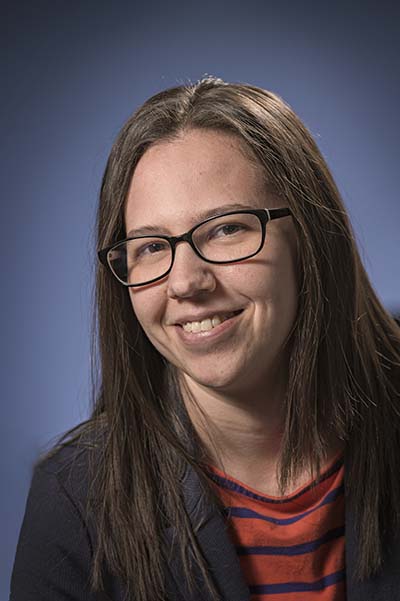 Trine University's Office of Alumni and Development has welcomed Kiley Hatch as the university's new director of development services.
Hatch replaces Wendy Yagodinski, who will become chair of Trine's Computer Science and Information Technology Department at the end of the spring semester.
"I grew up in this area, attending middle and high school at Fremont, and know how much this university truly cares about the community, students, staff and faculty," Hatch said. "This position allows me to use all my education and experience to make a difference for the community that started my roots and with an organization that truly cares about its people."
In her role at Trine, Hatch will direct all donor data and research support for the Office of Alumni and Development, ensuring that the database effectively captures constituent and donor information. She will provide and generate accurate financial and analytical reports in areas such as database and donor records, matching gifts, processing and accounting of gifts and prospect research.
She also will be responsible for maintaining the university's matching gift program.
"I'm very excited to be joining this team," she said. "Each team member brings a unique personality and set of skills that makes us successful in what we do. The knowledge each one of my team members brings will allow me to grow my knowledge and in my role to help everyone."
Hatch most recently worked as a billing and debt collections specialist at Ivy Tech Community College in Fort Wayne. She also previously worked for Lincoln Financial Group and the Fort Wayne Children's Zoo.
"Kiley's extensive experience in data management and her passion for working in higher education make her a perfect fit for our team at Trine," said Lisa Maxwell-Frieden, J.D., vice president for alumni and development. "We are glad she's aboard, and look forward to continuing to improve our service to those who generously support Trine University and to the entire Trine community."
Hatch holds a Bachelor of Arts in business management from Anderson University and a Master of Science in Management & Leadership from Western Governors University, as well as PMP and Lean Six Sigma Yellow Belt certification.
Last Updated: 03/25/2020