Trine staff take new Student Services roles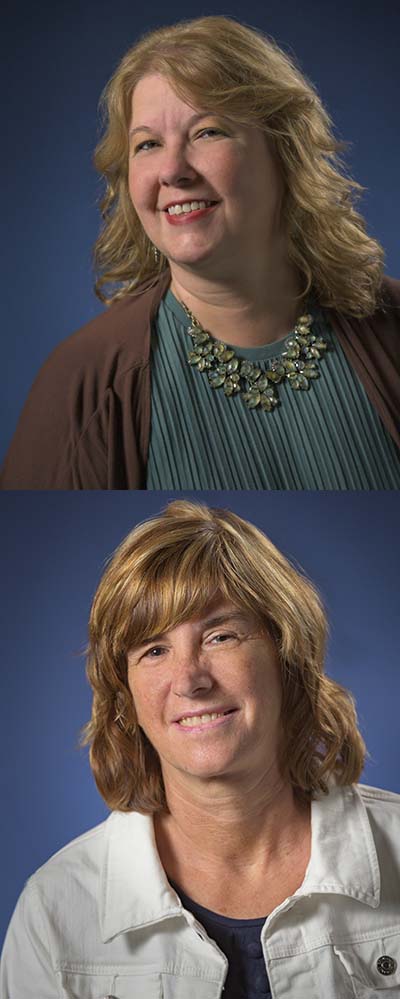 Two Trine University staff members have accepted new roles within the Office of Student Services.
Jennifer LaRose will add the director of housing operations role to her current responsibilities as director of event services.
As chief housing officer for the university, she will manage all aspects of housing operations, including occupancy management, contracts, assignments, accuracy of billing, enrollment initiatives, housing policies, opening/closing processes and all other housing operations. Additionally, she will oversee the use of the StarRez housing management system and maintenance compliance with departmental business policies and processes.
Angie Booth has accepted the director of residential life position. In this role, she will oversee the selection, training and supervision of resident directors and assistants, and manage operational functions in assigned residence halls. She also will provide services directly to students such as personal and disciplinary counseling, and developmental, cultural and educational programming.
"We are excited to have staff members who are intimately familiar with the operations of Trine University in these key roles," said Cisco Ortiz, dean of students. "The expertise and love for our students are invaluable as we seek to better serve the campus community."
Photos: Jennifer LaRose (top) and Angie Booth
Last Updated: 11/11/2020