Parents of students killed in hazing incidents to speak at Trine
Evelyn Piazza and Rae Ann Gruver know the tragedy that can result from fraternity hazing.
Members of Trine University's Sigma Phi Epsilon fraternity are bringing them to campus in hopes that the university will never experience a similar event.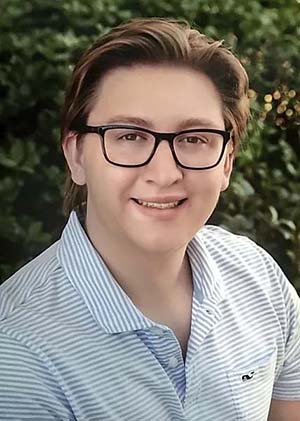 Evelyn Piazza, whose son Timothy died in a hazing incident at a Penn State University fraternity, and Rae Ann Gruver, whose son Maxwell died as a result of hazing at a Louisiana State University fraternity, will present "Love, Mom and Dad," beginning at 7 p.m. Wednesday, Jan. 29, in the T. Furth Center for Performing Arts.
The event, which is free and open to the public, will focus on the dangers of hazing and alcohol abuse.
Ricky Davila, president of Sigma Phi Epsilon, and fraternity brother Christopher Schuttler worked to bring the Piazzas and Gruvers to campus after hearing Evelyn Piazza and Rae Ann Gruver speak at a leadership event sponsored by the national fraternity.
"What really made me want to bring them to Trine is their message that hazing doesn't belong in fraternities. It was introduced into fraternities after WWII and now we are trying to get it out of the fraternal system," said Davila.
"People are dying from hazing. I wanted to present this to Trine to help people realize that this could happen anywhere," he said. "Organizations should want to take care of their members, not try to hurt them. Hopefully bringing the Gruvers and Piazzas to Trine will help people think twice about their actions to help prevent anything similar from happening here."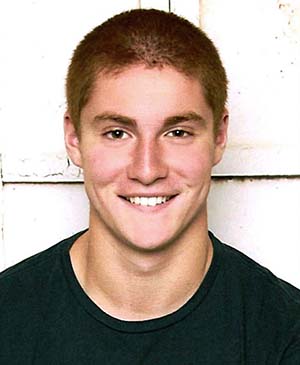 Timothy Piazza, a 19-year-old sophomore engineering student, died Feb. 4, 2017, after injuries sustained during a hazing incident where he was forced to drink large amounts of alcohol in a short time. The case resulted in one of the largest hazing prosecutions in US history.
Since their son's death, Jim and Evelyn Piazza have traveled the country to raise awareness about the consequences of hazing and excessive drinking on college campuses. They have advocated for anti-hazing legislation on a national level in Washington, D.C., and have spoken to several states about anti-hazing laws, as well as prosecutors throughout the country about the prosecution of these cases.
Pennsylvania Gov. Tom Wolf signed the Timothy J. Piazza Anti-Hazing Law in October 2018, which enacts stricter criminal penalties and permit courts to order confiscation of frat houses where hazing has occurred.
Maxwell Gruver died Sept. 14, 2017, in a hazing ritual while pledging. The coroner ruled his death was caused by acute alcohol intoxication with aspiration.
Stephen and Rae Ann Gruver have since started the Max Gruver Foundation to combat excessive alcohol consumption, bullying and hazing in college. The foundation creates change and spreads awareness primarily through educational seminars and presentations at high schools, universities, student organizations, conferences, and meetings with students and fraternity and sorority leadership across the nation. The foundation works with state and federal lawmakers to help create and advocate for bills and laws on transparency, hazing as a felony, hazing education, failure to assist individuals in need, and other aspects of hazing prevention.
Photos: Maxwell Gruver, top, and Timothy Piazza
Last Updated: 01/31/2020