Op-ed: Aspiring nurses can take steps to reduce student loan debt
By Nadeena Frye, Ph.D.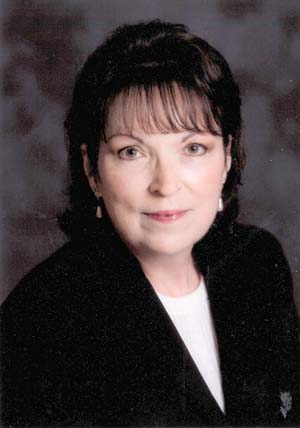 Student loan debt has continued to increase over the past decade and has now surpassed $1.6 trillion, according to U.S. News and World Report. The American Association of Critical-Care Nurses reports that student loans are the second highest category of household debt, just below that of home loans, with 70% of college graduates having borrowed more than $37,000.
Excessive student loan debt affects a student's career choice, quality of life, saving for retirement, and in some cases, negatively impacts their credit rating. This is alarming, considering that the United States continues to experience a nursing shortage and entry-level nurses require at least two years of higher education to prepare them for licensure.
Fortunately, those pursuing a nursing career have several options to consider to minimize student loan debt. Unlike some professions, there are several entry points and credentialing requirements in nursing: associate, baccalaureate, master's and doctoral degrees. While specialized areas of nursing practice require advanced degrees, all nurses must begin their educational preparation in a pre-licensure degree program.
Both the associate degree of nursing (ASN) and traditional baccalaureate degree in nursing (BSN) prepare graduates to take the national examination for a registered nurse license. Once licensed and employed as a nurse, there are many avenues for advancing one's credentials. RN-BSN programs are very popular among ASN nurses who want to complete a BSN while working. Nurses wanting a career as an educator, administrator or nurse practitioner will need to complete a MSN and possibly a doctoral degree.
Considering the amount of education required for nurses at various levels, it is understandable that many have significant student loan debt. There are several options for offsetting the cost:
Prepare early. Take advantage of dual-credit courses in high school. Many will transfer into nursing programs as required general education credits.
Minimize living expenses. The most obvious strategy is to establish a budget. Students are able to save money by living with parents or sharing an apartment with one or more roommates, carpooling, sharing books, and delaying major expenditures. Adult students with dependents may consider rotating daycare responsibilities.
Financial support from employers. Many local health care organizations offer tuition assistance to their employees pursuing a nursing degree or advancing their nursing credentials.
Non-profit and state-based organizations. National and regional organizations guided by public-purpose missions focus on education that prepares students for high-demand careers. Questa, Indiana Healthcare Foundation, and the Lutheran Foundation are just a few.
Scholarships and grants. An increasing number are awarded based on demographic, socioeconomic and geographic criteria, instead of GPA. Title VIII programs available include Nurse Faculty Loan Repayment Program (NFLP) and the NURSE Corps Scholarship and Loan Repayment Program – both funded by the Title VIII Nursing Workforce Reauthorization Act (H.R. 728/S. 1399).
Federal student loans. Federal direct loans do not require a credit check and may qualify for income-based repayment plans and loan forgiveness options. Be aware that interest begins accruing as soon as the loan is disbursed, even though payment can be deferred while attending at least at half-time status.
In order to minimize student debt in the process of pursuing your career goals, it is important to prepare early by researching all available options and making prudent decisions. Those decisions will greatly impact a student's loan indebtedness and quality of life after graduation.
Nadeena Frye, Ph.D., is director of nursing at Trine University in Angola, Indiana.
Last Updated: 10/06/2020