Humanities Symposia looks at Vatican Secret Archives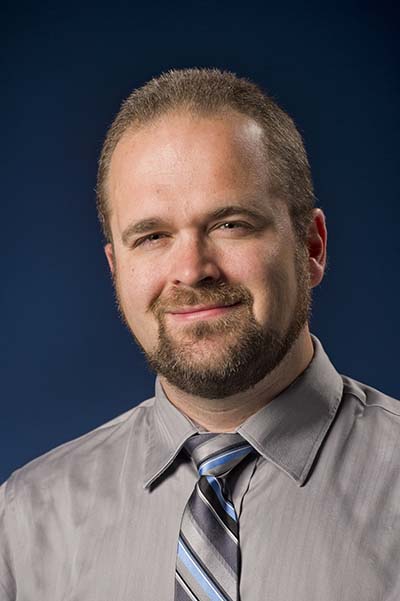 By Jarod Davis
Communication '20
Trine University's Spring 2020 Humanities Symposia continues Tuesday, March 10, with "Adventures in the Vatican Secret Archives: Money, Politics and Medieval Universities."
The Symposia is presented by Trine's Department of Humanities and Communication (HAC). Sessions are held in Wells Theater inside Taylor Hall, with each symposium set to begin at 3:30 p.m.
Eric Goddard, Ph.D., professor for the Jannen School of Arts and Sciences, will discuss his experience of going to research in the pope's personal archives for the first time. He will discuss a publishing effort aimed at bringing the riches of the Vatican archives to a wider audience, and explain the ways in which Vatican sources can transform our understanding of medieval politics and universities.
"I'm looking forward to sharing my experience of going to the pope's secret archives for the first time, introducing students to the 600-year-old documents I've had a chance to work with, and sharing key insights regarding politics and university students in the medieval world," said Goddard.
Trine's Humanities Symposia is free and open to the public. Talks usually last about 30 minutes and are immediately followed by time for any questions, which usually leads to a total time of one hour. Wells Theater seats 75 guests, so attendees are encouraged to arrive early if they have specific seating preferences.
For more information about the Symposia, contact Melissa Mayus, Ph.D., assistant professor in Trine's Department of Humanities and Communication, at mayusm@trine.edu.
Last Updated: 03/02/2020