Willey named director of nursing at Trine University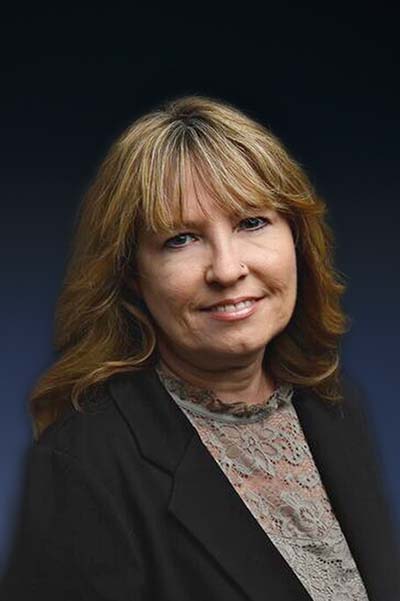 FORT WAYNE — Trine University has named Sharon Willey, RN, DNP, as its new director of nursing.
Willey has served as an associate professor in Trine's online RN-to-BSN program, which launched in fall 2020. She replaces Nadeena Frye, Ph.D., who was recently promoted to dean of the university's College of Health Professions.
"I have had the pleasure of working with Sharon for almost 12 years and admire her attention to detail and passion for educating nurses," said Frye. "She has an amazing ability to see the interrelatedness between curriculum, assessment and evaluation."
Willey said she looks forward to continuing to build Trine's RN-to-BSN program and to developing new programs to serve nurses seeking advanced degrees.
"I have had the privilege to be involved from the beginning to assist in building a strong program that helps fill a need in the nursing community," she said. "The commitment from the nursing faculty is strong and unified in the goal to serve.
"These are extraordinary times that call for future-facing vision of where nursing will need to go. We aim to help nurses fulfill their career goals and be part of that vision."
Willey brings 15 years of experience in nursing education to her role, and continues to serve as an active site visitor for CNEA nursing accreditation. Before joining Trine at the beginning of 2020, she served as dean of nursing for Ivy Tech Community College East Central Indiana, where she oversaw multiple nursing tracks and worked with four campuses to improve pass rates and increase enrollment. Prior to that role, she served as department chair and nursing instructor in the same region.
Willey also served as a nurse for 25 years in areas including medical/surgical, pediatrics, labor and delivery, and neurology.
She earned an Associate of Science in nursing from Floyd College in Georgia, a Bachelor of Science in nursing from Ball State University, a Master of Science in nursing education from Indiana Wesleyan University and a Doctor of Nursing Practice from Walden University in Minnesota. She also holds certification as a Certified Nurse Educator (CNE) and Certified Rehabilitation Registered Nurse (CRRN).
Willey is licensed as a registered nurse in Indiana.
Trine's RN-to-BSN program, offered entirely online, allows registered nurses to complete a Bachelor of Science in nursing degree at their own schedule and pace. For more information, visit trine.edu/bsn.
Last Updated: 03/05/2021