Reminder: Distinguished Speaker Series 9/11 Memorial coming Friday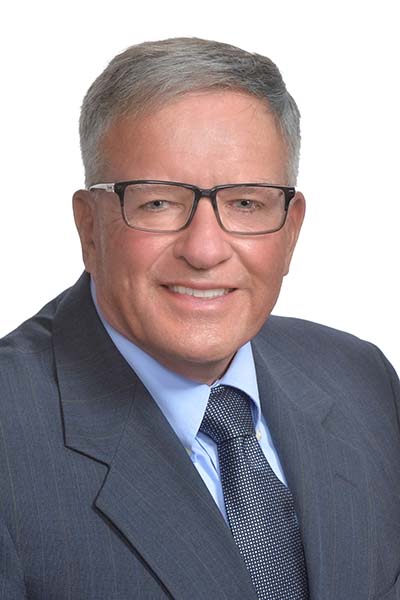 Trine University will present its annual Distinguished Speaker Series 9/11 Memorial on Friday, Sept. 10.
Beginning at 11 a.m. in the Ryan Concert Hall of the T. Furth Center for Performing Arts, the event is a remembrance of those who lost their lives in the 9/11 terrorist attacks. All Distinguished Speaker Series events are free and open to the public.
For those unable to attend in person, the event will be livestreamed on the Trine Broadcasting Network at trine.link/9-11.
Maj. Gen. Omer C. (Clif) Tooley Jr., who served a more than 40-year career in the U.S. Army and today serves as president of defense development for the Indiana Economic Development Corporation, will provide the keynote address.
Appointed by Governor Eric J. Holcomb to his current role in 2019, Tooley is responsible for growing Indiana's defense industry by promoting the state's defense assets, assisting in business development, and attracting and supporting defense-related industry partnerships and activities under the direction of Indiana Secretary of Commerce Brad Chambers.
Tooley previously served as president of Ludus Serviam, a defense industry-focused consulting group he founded in 2018, and chief executive officer and board chairman of the Indiana Defense Network. Prior to joining the private sector in 2016, General Tooley served as Assistant Adjutant General – Army of the Indiana National Guard, where he was responsible for the development of the Atterbury-Muscatatuck Center for Complex Operations. He currently serves on the board of directors for the National Defense Industrial Association.
During his 41 years of military service, Tooley served in staff and leadership roles during peacetime, combat and domestic emergency situations, including tours with the 101st Airborne Division, 82nd Airborne Division, 10th Mountain Division, 38th Infantry Division, Institute for Military Assistance and the Indiana National Guard. He has received more than 30 honors and decorations throughout his military career, including the Legion of Merit (three-time recipient) and Distinguished Service Medal. Tooley also received the Sagamore of the Wabash, Public Service Achievement and Distinguished Hoosier awards from the state of Indiana.
Tooley holds a Bachelor of Arts in social studies from Western Kentucky University and Master of Science in adult and continuing education from the University of Southern California. He and his wife, Connie, have three sons and eight grandchildren.
Designed to give educational enrichment that complements other learning experiences, Trine University's Distinguished Speaker Series brings experts in various fields to campus throughout the school year. For more information, contact Gretchen Miller at millerg@trine.edu or (260) 665-4312.
Last Updated: 09/08/2021