Lyme to lead new men's rugby team at Trine
A seasoned veteran with connections to the sport at a national level will lead Trine University's new men's rugby team.
David Lyme, a Level 200 World Rugby Coach and board member for USA Youth & High School Rugby, will begin as head coach for Trine on Nov. 15.
Rugby will be the 37th intercollegiate sport currently offered at Trine University. Trine's first Olympian, 2016 graduate Joe Schroeder, competed on the USA men's Rugby 7s team this summer at the Tokyo games.
"We were all excited to watch Joe Schroeder represent Trine University and our nation at the Olympics this summer, and we are proud to build on what Joe has accomplished to begin a tradition of rugby excellence at Trine," said Matt Land, assistant vice president for athletics at Trine. "David Lyme brings the perfect combination of experience, expertise and connections throughout the sport to launch men's rugby at Trine, and we can't wait to see all that he and Trine University men's rugby will achieve."
Lyme played Rugby for 33 years in Australia, captaining the Barker College 1stXV Rugby Team for two years.
He has had coaching success at the high school and college level, leading the Staples High School varsity team to a second-place finish in the Connecticut state championship in 2018 and the Fairfield Yankees to the 2016 D3 Men's Rugby national championship.
He said his coaching style emphasizes team culture and relationships as well as a physical style of play.
"I work to create an environment that rewards honesty and commitment," he said. "I believe in a skilled and physical style of rugby union where a dominant set piece is a team's foundation, setting the basis for creative, entertaining running rugby played at pace and width."
Outside of rugby, Lyme is also a successful entrepreneur and executive who has worked in businesses related to early childhood education, exhibition services, food export and manufacturing
Rugby is the fastest-growing college sport in the United States. There are more than 32,000 college players registered with USA Rugby, making college rugby the largest section of USA Rugby's membership.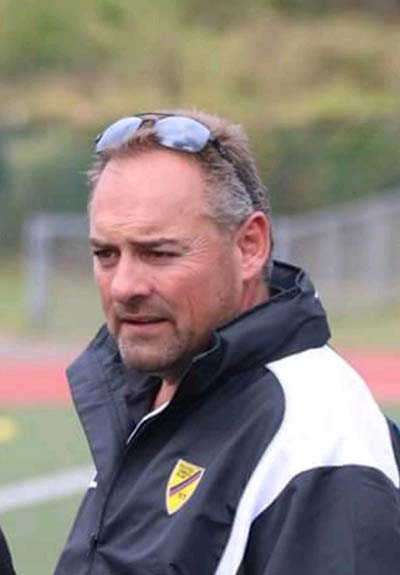 Last Updated: 11/03/2021