Adjunct faculty member honored as part of Forty Under 40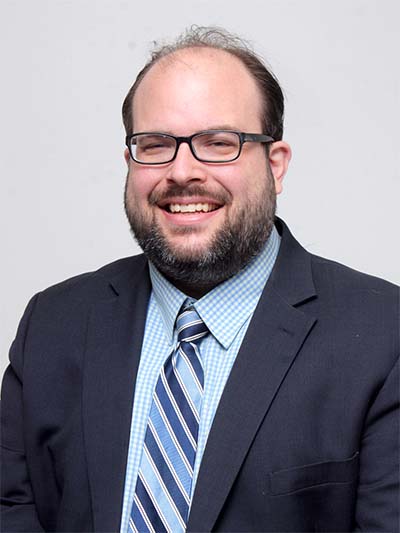 Andrew Thomas, an adjunct faculty member in Trine University's Department of Psychology and Social Sciences, was honored with members of the 2021 class of Greater Fort Wayne Business Weekly's Forty Under 40 on Thursday, March 18.
Thomas was honored for his work as a staff attorney with Indiana Legal Services.
The Forty Under 40 Awards honor 40 individuals 39 years of age and younger who go above and beyond at work and in the community to make a difference. KPC Media Group, which sponsors the awards, said these young northeast Indiana professionals were chosen by a panel of distinguished judges
In addition to the awards banquet, members of Forty Under 40 were recognized in a special section that was part of the March 5 edition of Greater Fort Wayne Business Weekly.
Last Updated: 03/24/2021