Toast to Trine celebrates Trine MPAS program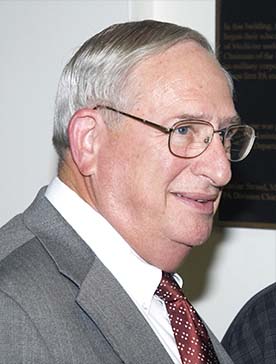 Trine University will celebrate the successful launch of its Master of Physician Assistant Studies (MPAS) program with a special event including a keynote address and buffet dinner on Oct. 23.
The MPAS Class of 2022 will host Toast to Trine from 5-8 p.m. in the Keith E. Busse/Steel Dynamics Inc. Athletic and Recreation Center on the Angola main campus. The evening celebrates MPAS faculty, students and community partners.
"Our desire is to gather as a Trine community to express our appreciation for the successful launch of our program and to share our vision for the future," said Paul Cervone, MD, MPAS, director of Trine's MPAS program.
Keynote speaker for the evening is Kenneth Ferrell, one of the first physician assistants (PAs) to be educated and to work in the United States. Ferrell was part of Duke University's inaugural PA class, graduating Oct. 6, 1967, along with two other individuals.
Remaining at Duke after graduation, Ferrell worked clinically for 20 years before becoming an administrative manager with Duke's Private Diagnostic Clinic.
Tickets are available through Oct. 5 at https://www.eventbrite.com/e/toast-to-trine-tickets-156119873745
Cost is $35 for general admission and $25 for students and alumni. For those unable to attend in person, a $10 virtual ticket is available, offering access to the keynote address via live stream.
Proceeds will directly support student mission trips and other community service activities.
Last Updated: 09/27/2021