Public invited to Trine prof's presentation on Sojourner Truth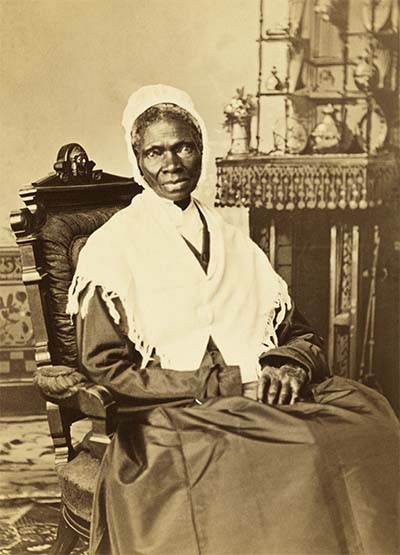 Michael Sutton, adjunct professor in Trine University's Department of History and Political Science, will give a presentation titled "Sojourner Truth in the context of the Second Great Awakening and the ferment of American Reform" beginning at 4 p.m. June 2 on the Trine campus.
Held in Wells Theatre inside Taylor Hall, the presentation will be under 45 minutes total and is open to the public. Sutton also will take questions from those in attendance.
The presentation is part of efforts to support the statue of Sojourner Truth that will be dedicated in downtown Angola on June 6. An abolitionist and suffragette, Truth spent about a month in Steuben County in 1861, presenting a speech at the Steuben County Courthouse on June 2 of that year.
The life-size bronze statue of Truth was made possible by a $40,000 Preserving Women's Legacy Grant from Indiana Humanities and the Indiana Office of Community and Rural Affairs, given in conjunction with the 100th anniversary of the 19th amendment, and a $15,000 pledge from First Federal Savings Bank of Angola granted to the Downtown Angola Coalition.
Last Updated: 05/10/2021