Tickets on sale for Resurrection: A Journey Tribute at Trine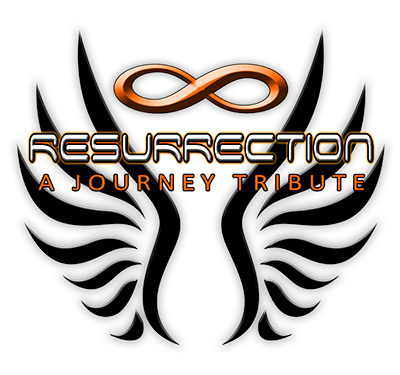 Considered the gold standard by which all Journey tributes are measured, Resurrection: A Journey Tribute will appear at Trine University's T. Furth Center for Performing Arts on Saturday, Oct. 29.
Tickets are now on sale at trineutickets.universitytickets.com and range from $15-$25. The concert will begin at 8 p.m., with doors to the Ryan Concert Hall opening one hour prior.
Resurrection: A Journey Tribute faithfully recreates the sights and sounds of a 1980s Journey concert. The incredible likeness to Journey's music and Steve Perry's vocals is accurate, not studio-produced, and unmatched among the multitude of other tributes.
The band is comprised of veteran, professional musicians from Nashville who have worked for high-profile artists, including Journey, repeatedly exceeding the expectations of the most discerning Journey fans. The group has been on a whirlwind journey since its launch in 2014, growing quickly from a weekend-warrior act into one of the most highly sought-after tribute experiences in the country.
Every show is a brilliant reproduction of sights and sounds that captivate and transport audiences to the glorious age of arena rock. Lead singer Ryan Christopher delivers the vocal precision, appearance, and stage presence of the legendary Steve Perry. Resurrection: A Journey Tribute continues to garner worldwide attention and acclaim with high-profile performances including Royal Caribbean International cruises, major league baseball stadiums, the Music City Bowl and Hard Rock Casino and Hotel.
For more information on this and other performances at the T. Furth Center for Performing Arts, visit trine.edu/furth.
Last Updated: 05/05/2022