Montessori conference coming Oct. 22 at Trine
There is still time to register for the "Nurturing from the Roots: Taking the Montessori Experience Outdoors" conference on Oct. 22, sponsored by the Center for Montessori Education at Trine University and the United Montessori Schools of Indiana.
Held on Trine University's Angola campus from 9 a.m. to 4 p.m., the conference features multiple Montessori leaders who will discuss Montessori's vision for outdoor education as a natural part of the school day. Schools will learn how they can add outdoor experiences no matter where their physical facility is located.
Workshops will feature Parent, Early Childhood, Montessori Philosophy and Elementary tracks, and cover topics such as outdoor education and science, positive discipline, Montessori wisdom, and engaging children in the classroom and at home.
"This is a wonderful opportunity for anyone interested in Montessori education to learn from internationally recognized experts and network with others," said Laurie Stockton-Moreno, director of the Center for Montessori Education at Trine University. "The outdoors plays a key role in Maria Montessori's vision for education, and we're excited to share the latest research as well as practical tips for integrating these experiences into the classroom."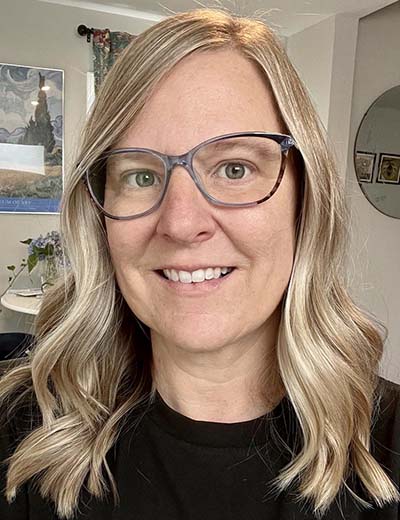 Jana Morgan-Herman will serve as keynote speaker for the event. Morgan-Herman served in Montessori classrooms from 1992 until 2015, when she became director of a Montessori charter school. She has written articles for Montessori Life, Montessori Leadership, and other publications, and is on the Editorial Advisory Board for Montessori Life Magazine.
In addition, Morgan-Herman has worked as a teacher educator for five MACTE-accredited teacher education organizations in the United States and Asia. She has presented at American Montessori Society conferences for over 10 years and is the co-founder and vice president for the Kentucky Montessori Alliance.
Among the presenters is Priscilla Spears, Ph.D., who has created science materials for Montessori classrooms since 1994. She has presented workshops for the past 15 years, speaking at national conferences of the American Montessori Society, the former National Center for Montessori Education, the Montessori Foundation and International Montessori Congress.
Cost is $100 for non-UMSI members or $75 for UMSI members and students, which includes lunch. To register, visit jotform.com/222344314196149
Launched in 2020, The Center for Montessori Education at Trine University offers one-year Early Childhood and Elementary I training programs in Montessori education, as well as the option to earn a Master of Education in Montessori Early Childhood Education.
Photo: Jana Morgan-Herman
Last Updated: 10/10/2022