The Lou Holtz Master of Science in Organizational Leadership (MSOL) online program offers you a path to a new career dimension - leadership. Visionary and strategic leadership skills are key components to professional success, regardless of your career focus area. This master's degree in Organizational Leadership program builds a highly effective foundation to prepare students for a variety of leadership complexities and opportunities.
The Experience
As a student in the online master's degree program, you will explore the various facets of leadership ethics, the impact of technology on leadership efforts and effective communication with stakeholders.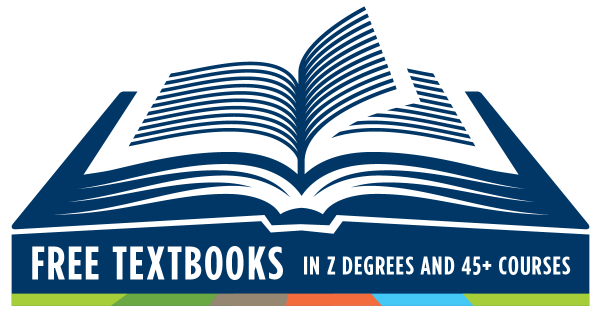 This program also gives you the added benefit of completing your degree without paying for textbooks in your core classes. This Z Degree, the national designation for such programs, utilizes Open Educational Resources (OER), library databases and faculty-developed content and/or zero-cost resources.
The Results
Students in the Master of Science in Organizational Leadership program will apply leadership theory, practical principles, and sound decision-making to evaluate and analyze organizational development, behavior, and improvement. Students will learn to efficiently resolve conflict, communicate effectively, and direct organizations and people through positive and inclusive organizational culture. Students will also examine ethical and socially responsible plans in varied organizations and leadership roles through technology and professional contexts.
The Lou Holtz Master of Science in Organizational Leadership degree requires 30 credit hours.
Leadership - 30 credit hours
LDR 5003 Leadership Philosophy
LDR 5023 Decision Making for Leadership
LDR 5043 Organizational Systems and Cultures
LDR 5063 Organizational Development and Change
LDR 5083 Conflict Resolution for Leaders
LDR 5203 Leadership Ethics
LDR 5223 Organizational Communication for Leaders
LDR 5253 Technology Topics for Leaders
LDR 5333 Research Methods
LDR 6563 Organizational Leadership Capstone
For a complete description of the above requirements, please go to the Course Catalog.
TrineOnline is an entirely online format which allows you to complete your degree in the comfort of your home. With new classes starting every eight weeks, you can complete your degree in as little as a year, or at a slower pace if you want.
Learn more
about the benefits of Trine's online degree programs.
Gradate Degree (MBA or closely related)
School
Cost per Credit Hour
Credits Required
Total Cost
Purdue Global
$485
56
$27,160
Grand Canyon University
$622
38
$23,636
University of Phoenix
N/A
N/A
N/A
Liberty University
N/A
N/A
N/A
Indiana Wesleyan University
$490
30
$14,700
Southern New Hampshire University
$627
36
$22,572
Western Governors University (WGU)
N/A
N/A
N/A

TrineOnline

$575

30

$17,250
More information about tuition can be found at Cost and Investment.
Program Information
Degree
Lou Holtz Master of Science in Organizational Leadership
School/College