Benson completes mission of playing golf in all 50 states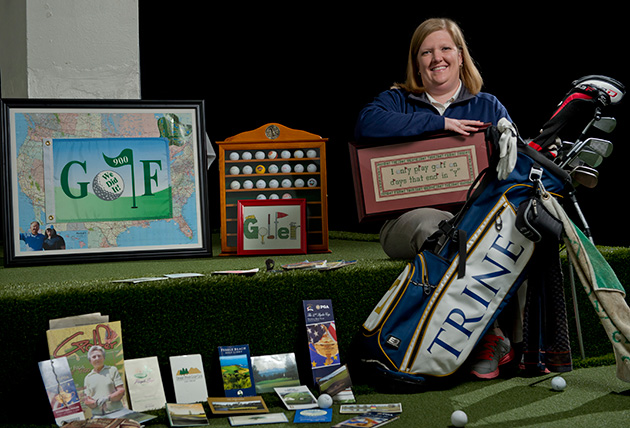 Catherine Benson
Dean, Rick L. and Vicki L. James Dean's Chair
Trine University - Ketner School of Business
M.S.L. Trine University, IN, P.G.A. Class A
260.665.4761 | email

My job is one of the coolest around. Who wouldn′t love to be around golf all day, every day?
I joined Trine′s Ketner School of Business in 2012 as the second director of golf management. I hope to continue the tradition established by the program′s founder, Coach Bill SanGiacomo.
I come to Trine with more than 10 years of experience in the golf industry. I have worked as a college golf coach at Bethel University (Tennessee), and served as the director of golf for the city of Richmond, Ind., for six years. A PGA member, I am passionate about teaching and promoting the game.
I love to travel and have been on a mission with my dad to play golf in all 50 states. Delaware was the final stop as we completed our goal in May 2013.