General Studies - Pre-legal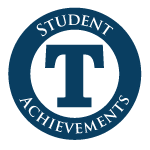 Students interested in attending law school will find that there is no single path to prepare them for a legal education. One track that students can pursue at Trine University is the Bachelor of arts in general studies with a concentration in pre-legal studies.
This track allows you to build a broad-based education. It teaches you to think critically, communicate effectively, and pull together knowledge from many disciplines – skills you'll need to be successful in any career. It demonstrates to employers and peers alike that you have the self-discipline and intelligence to work through a university-level program in a variety of subject areas. It can be the most personally rewarding major available, precisely because it is so broad, and it embodies the central philosophy of a liberal arts education that learning to think critically and to read and write well should help anyone in any career.
The Experience
Law schools value a diverse student body and intentionally select students from a wide variety of undergraduate majors; nevertheless, certain areas of study prove excellent preparation for the pre-law candidate. The American Bar Association's section on legal education recommends courses that teach the following core skills and values: analytic/problem-solving skills, critical reading, writing skills, oral communication, listening abilities, general research skills, task organization, management skills, and public service and the promotion of justice. Trine's Pre-Legal Studies concentration is designed to provide students with the opportunity to develop these skills and values.
The Results
The General Studies major with a pre-legal concentration will provide students with:
preparation for law school admission and a sound foundation for legal studies.
a breadth and depth of the knowledge of social sciences.
understanding the ethical behavior patterns demanded in professional conduct
skills necessary for good citizenship.
Degree Paths
Students in the General Studies major may double major and are strongly encouraged to obtain a minor. The list of minors is impressive and includes communication, criminal justice, history, and psychology, among many others. We have advisors who are knowledgeable of other majors and minors to assist you in getting as much value as possible from your experience at Trine.
Contact:
John C. Milliken, J.D.
Assistant Vice President for Student Success and Engagement
Professor, Department of Criminal Justice, Psychology and Social Sciences
260.665.4206
millikenj@trine.edu