Meet Lorraine Gamble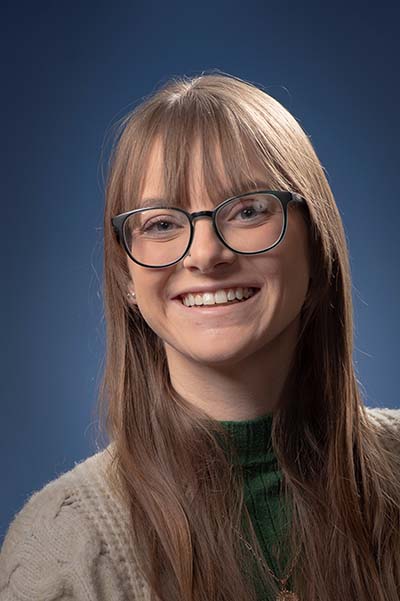 Lorraine is a 2020 graduate of Bethel University in Mishawaka, Indiana, with a Bachelor of Arts in studio arts focusing on photography. While at Bethel, Lorraine was part of the cross country and track teams. She also worked as a student worker and tour guide in the Admissions Office for three years! Lorraine grew up in the small town of Sweetser, Indiana, where her family still resides today. Lorraine moved to the Fort Wayne area in the summer of 2020 and has lived there ever since. Coming from a small town, the city life has been very exciting.
While not on campus, Lorraine loves to travel and explore new places. Some of the favorite places she has visited are Yosemite National Park, the Smokey Mountains, Niagara Falls and the Grand Canyon. She also loves all things outdoors; hiking, swimming, horseback riding, and camping are some of her favorites. When she isn't spending time outside you can find her spending time with her family and friends and maybe even catch her cheering on the Notre Dame football team.
Lorraine Gamble
Admission Counselor
260.665.4137
800.347.4878