Trine University Alerts
If there were an emergency, this web page would be updated frequently with instructions and information about the incident, campus services and resources available to the Trine community.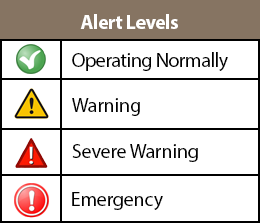 Trine uses a variety of methods to communicate during emergencies, including building alarms and an alert system that sends texts and phone messages to users. Trine participates in the RAVE emergency notification system for employees and students. To sign up, go to RAVE, choose "Register" and follow the directions.
In an emergency that requires immediate help from police, fire fighters or medical technicians, call 911.
Trine University emergency preparedness procedures
Useful Numbers