Trine mourns loss of John McBride, a champion and ambassador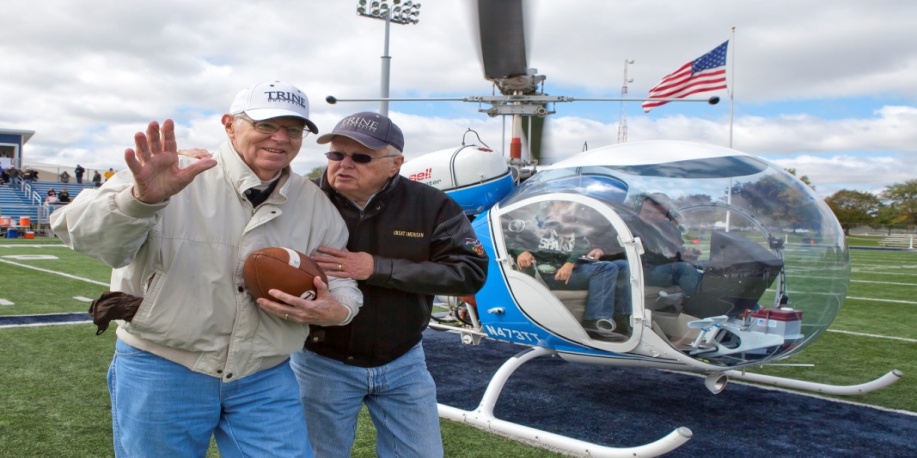 The Trine University family is cloaked in sadness upon the passing of a champion and long-time ambassador of Tri-State and Trine.
John McBride, 89, died Tuesday afternoon, Nov. 11, after suffering a stroke a couple days earlier. His passing on Veterans Day was most fitting for a man who was a veteran and dedicated his life to service.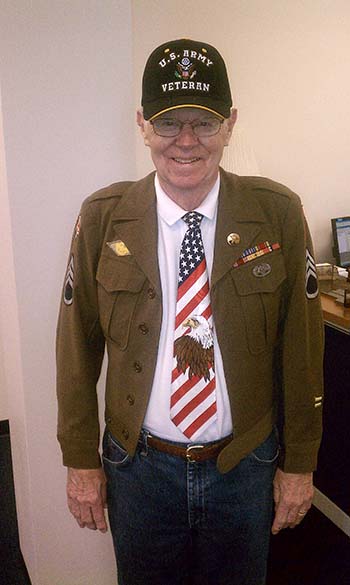 For years, John served as director of the Office of Alumni and Development and will long be remembered for his work as Trine's historian.
"Our hearts are with John's wife, Virginia, and family as we recognize the enormous loss they have suffered," said Earl D. Brooks II, Ph.D., Trine president. "The Trine University family is also feeling the void left by John, a perennial cheerleader and ambassador for this university."
John was a friend, alumnus, retired employee and faithful supporter. John retired from Trine in fall 2010 after 27 years of service. He was known for his dedicated work as the university historian, preserving the past while looking ahead to the future.
In 1997 he was bestowed with Trine's highest honor, the Pillar of Success Award for his commitment, loyalty and dedication to the university. He graduated from Tri-State College in 1948 with a Bachelor of Science degree in business administration. He was presented an honorary doctorate in business in 2005. While at the university, he had also served as adviser for Sigma Phi Epsilon fraternity.
In 1943, John was drafted into U.S. military service when he was 10 days out of high school. For 18 months, he worked at a general hospital in Santa Fe, N.M., before being shipped to the Philippines. There, he served in "Mopping Up Operation" as a medic with the Infantry Division. At the end of World War II, John was transferred to Japan, and was among the first troops to land on the southernmost island. John was in charge of a medical unit and earned the rank of staff sergeant. In February 1946, John returned home to the United States.
Funeral arrangements for John are pending at Weicht Funeral Home (www.weichtfh.com), Angola.
Photo: John McBride, left, and Jack Shaw, a Trine University trustee, deliver the game day football before the start of a game.