Indy sophomore wins 'Realizing the Dream' scholarship
By Cody Konieczki
communication '17
NOV. 3 – A Trine University sophomore from Indianapolis is the 2015 "Realizing the Dream" scholarship recipient.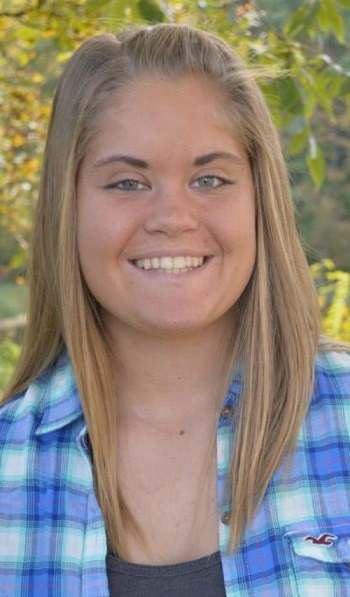 Rachell A. Noble, the award winner, is majoring in exercise science at Trine. She is the daughter of Rick Noble and Jill Noble, they both live in Indianapolis.
Realizing the Dream is a program coordinated by the Independent Colleges of Indian that acknowledges first-generation college sophomores at Indiana private colleges for outstanding achievement in academics and campus involvement during their freshman year. The program has been funded by the Lilly Endowment, Inc., since 1989.
Each selected student from a participating Indiana private college receives a $2,500 scholarship from Lilly Endowment, and they are asked to name a teacher who most influenced their decision to attend college. The nominated teacher receives a $1,000 Professional Development Grant and Noble selected Jessica Staton, a fourth-grade teacher at Valley Mills Elementary School.
Noble will use this scholarship to help with financially achieving her degree, as well as use the recognition as a motivational factor to help reach her goal of obtaining a college degree. She choose Trine University over every other college she was looking into because she fell in love with the small town atmosphere a. "Every facility here on campus is very well maintained. Whether it is the athletic stadiums, dorms or classrooms, Trine is always looking to improve some aspect here on campus," she said.
Noble said she enjoys the small classroom sizes and the one-to-one interaction with her professors. "The professors here really want the students to succeed and they will do everything in their power to make sure it happens," she said.
Not only have her parents been a positive influence in her life to be successful, but her grandparents Charlie and Pam Garver as well. Since she has been young, her grandparents have constantly supported and helped her toward the direction of success in her life, she said. "Without my parents, brother and grandparents I wouldn't have a true understanding of how hard work and commitment factor so much into a person succeeding in life," Noble said.
Noble was selected from among several finalists and more than 100 nominees in Trine's 2014 freshmen class. She and fellow award recipients from other independent colleges throughout Indiana will be honored during the 26th annual Realizing the Dream reception and banquet at 6 p.m. Saturday, Nov. 7 at Sheraton Indianapolis at Keystone Crossing. Noble plans to attend the event with her parents; Staton, the teacher who inspired her; and Stuart Jones, Ph.D., vice president for enrollment management at Trine.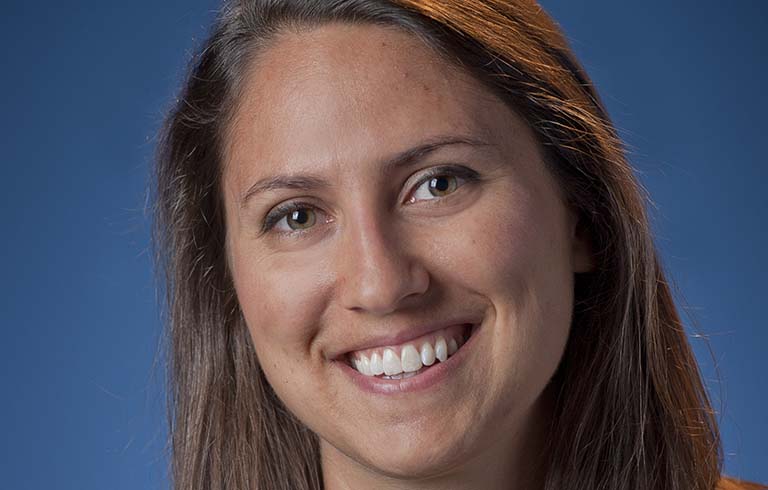 June 6, 2023
Trine University has named Lexie Staten as dean of its Rinker-Ross School of Health Sciences.
1/3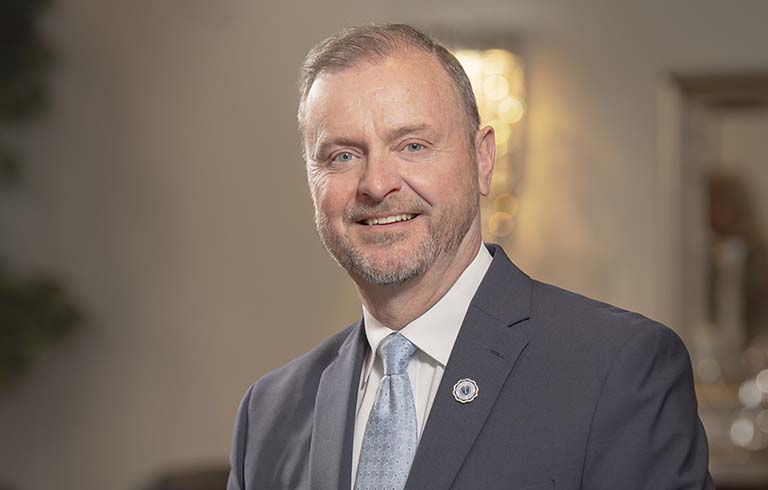 June 1, 2023
Trine University welcomes John Shannon, Ph.D., to his new role as the 17th president of the university. Dr. Shannon's presidency begins today, June 1.
2/3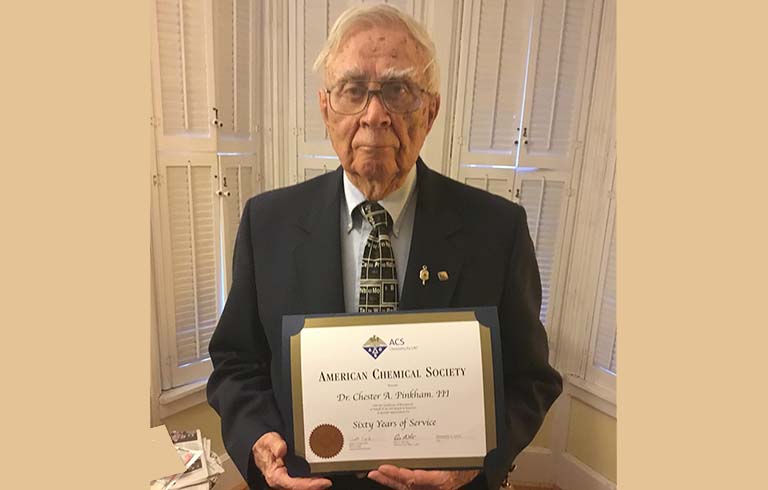 May 31, 2023
Chet Pinkham, Ph.D., professor emeritus, was honored by the Northeastern Indiana section of the American Chemical Society at its annual awards ceremony and banquet on May 24.
3/3