Kline to head Trine education
Anthony Kline, Ph.D., has been named interim dean for the Franks School of Education at Trine University.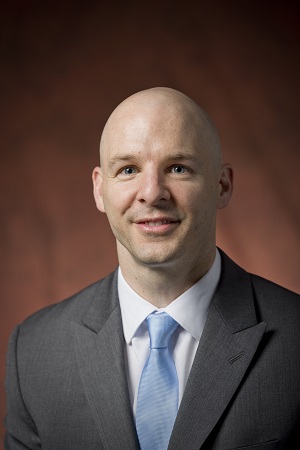 Kline has served as an assistant professor in the Franks School since 2013. Prior to working at Trine, he was a faculty instructor and later assistant professor in the Department of Elementary Education at Ball State University, and an elementary teacher at The Orchard School in Indianapolis.
He has given presentations on teaching at local, state and national levels and co-authored three articles in scholarly publications.
"It is an honor to lead the next chapter of the Franks School of Education," he said. "The profession of education plays such an important role in society, as we all can fondly recall special teachers who supported, challenged and inspired us to be better both in and out of the classroom. At Trine University, our teacher preparation program is driven to prepare each of our graduates to be the next generation of passionate educators who will positively impact and shape the lives of students."
"Teacher education has been central to Trine's mission since we were established more than 130 years ago, and we are committed to being a leader in its transformation," said Allen Hersel, Ph.D., vice president for academic affairs. "Anthony is the ideal person to lead us in training the educators of the 21st century."