Trine student honored by business society
LeGalley honored by Delta Mu Delta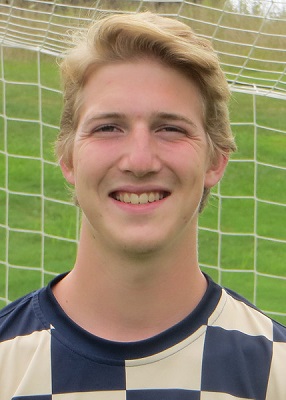 A Trine University student has earned a scholarship from the Delta Mu Delta International Honor Society in Business, the third year in a row a Trine student has qualified for an award from the organization.
Brian LeGalley of Bowling Green, Ohio, was selected to receive a Regional Award, presented each year to an outstanding student in business. He received $500 from the organization for the honor.
LeGalley is a junior majoring in accounting.
"We are proud of Brian's accomplishments and this well-deserved recognition of his hard work and dedication to his academic career," said Toby Swick, dean of the Ketner School of Business at Trine University. "We are also pleased that for the third straight year a student from the Ketner School of Business has received a Delta Mu Delta scholarship. We know we have outstanding students, but the external recognition validates the hard work of our students and faculty. These awards help motivate our students and strengthen the KSB brand."
In 2015, Trey Calver was recognized by the organization with its Past President's Award, and Neil Miller won the Delta Mu Delta Board Award in 2014.
Delta Mu Delta is a business honor society that recognizes and encourages academic excellence of students at qualifying colleges and universities. It seeks to create a community that fosters the well-being of its individual members and the business community through lifetime membership.