Stories from the Heart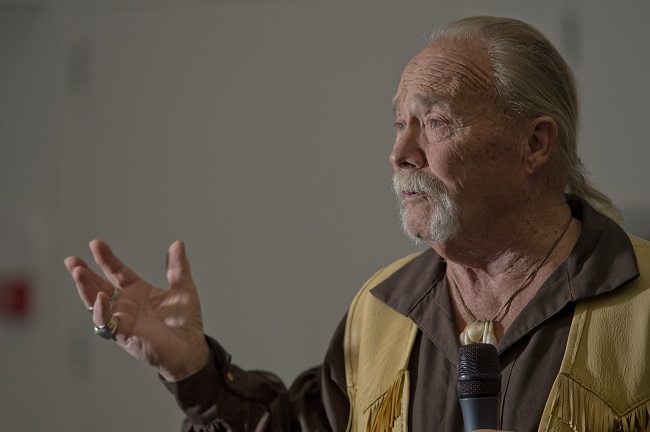 Bill Elias, who is of Cherokee descent, speaks at "Stories from the Hearts of Native Americans" on the Trine University campus Wednesday, Nov. 30. The event, hosted by the university's Diversity Awareness Committee, featured Elias and Winnie James, a pure-blood Chickasaw woman, and was followed by a presentation on the standoff over the Dakota Access Pipeline. About 90 people attended each event.
More photos from the event are available on Trine University's SmugMug page.