350 students attend Career Fair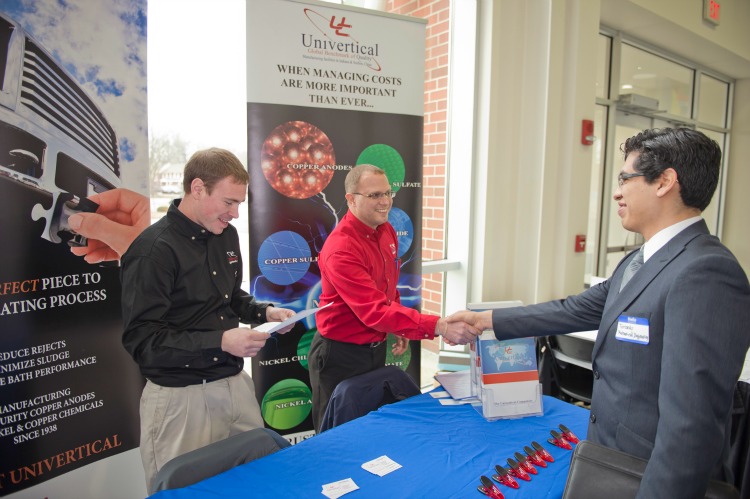 JAN. 29 -- Trine students had an opportunity to meet representatives from more than 50 companies during the eighth annual Career and Internship Fair on Thursday.
Trine's Employment Resource Center, formerly Career Services, hosted the event that attracted approximately 350 students. Companies were seeking candidates from various majors for internships, co-operative work study and full-time employment. Before the event, Trine's Employment Resource Center (ERC) specialists worked with students to help them prepare for the event in the Rick L. and Vicki L. James University Center. As a result of the fair, the ERC team expects 200 to 300 interviews to take place.
Several companies that participated employ Tri-State or Trine alums and some sent alums to meet and recruit during the event.