Fort Wayne lawyer joins Trine University Board of Trustees
FEB. 17 – A Fort Wayne lawyer was appointed in late January to Trine University's Board of Trustees.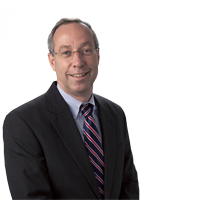 Tim Haffner, a corporate lawyer with Faegre Baker Daniels law firm in Fort Wayne, is the newest member to join Trine's board. He has extensive experience in commercial real estate, mergers, acquisitions and joint ventures. Haffner often serves as an adviser and business counselor to principals of businesses ranging from baseball teams, health care providers and financial institutions to manufacturing and service organizations. He also serves as corporation counsel to Mayor Tom Henry, city of Fort Wayne.
"Mr. Haffner's vast experience and expertise will be assets to Trine University and our board," said Rick L. James, board chair. "We look forward to working with him and appreciate his commitment to Trine."
He has been named to the list of The Best Lawyers in America – Corporate Law and Mergers & Acquisition Law from 2010-16. In 2014, he earned the honor of Fort Wayne Corporate Lawyer of the Year.
In addition to his professional work, he is active in his community and devotes time to a variety of civic causes. In 2009, he won the Volunteer of the Year Award from the Indiana State Chamber of Commerce.
Currently, he serves as a director of Greater Fort Wayne, Inc., Indiana Chamber of Commerce and Northeast Indiana Foundation; director and past chairman of the Northeast Indiana Regional Partnership; and director and secretary of the Fort Wayne-Allen County Airport Authority.
Haffner is the past chairman and director of the Allen County Economic Development Alliance, Greater Fort Wayne Chamber of Commerce and Goodwill Industries of Michiana, Inc., Fort Wayne Division; and past director of United Way of Allen County and Big Brothers Big Sisters of Northeast Indiana.