Trine seniors score high on national test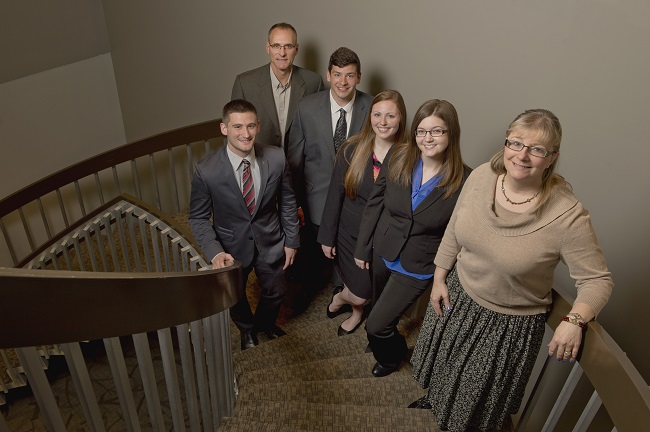 Four Trine University senior business students scored in the 90th percentile or higher out of 56,000 students nationwide on a national assessment test.
Denise Easterday, an accounting major from Bronson, Michigan, scored in the 98th percentile on the Major Field Test for the Bachelor's Degree in Business. Jessica Riemesch, an accounting major from Waynesfield, Ohio, scored in the 96th percentile, while Trey Calver, a finance major from Shelby, Ohio, scored in the 94th percentile and Sam Gilly, a sport management major from St. Joseph, Illinois, scored in the 90th.
"This is an amazing accomplishment and speaks to the quality of students in the Ketner School of Business, our faculty and our curriculum," said Toby Swick, dean of the Ketner School of Business in the College of Engineering and Business. "This success reinforces our commitment to producing work-ready graduates who will make an immediate impact upon graduation. Our curriculum and programming develops both the technical and soft skills that are most desired in 21st century careers."
According to the Educational Testing Service, Major Field Tests are designed to measure the knowledge and understanding obtained by students in a major field of study. The tests assess mastery of concepts, principles and knowledge expected of students who have completed or are nearing completion of a specific program of study. They evaluate students' abilities to analyze and solve problems, understand relationships and interpret written and visual material.
Each test is developed by a national panel of subject matter experts.