Trine instructor's book featured by University of Colorado club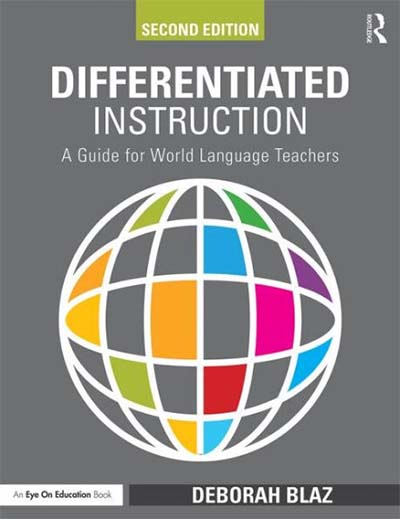 A book authored by a Trine University instructor is the May 2018 selection for the national Language Educators Book Club sponsored by the University of Colorado-Boulder.
Differentiated Instruction, A Guide for World Language Teachers is the second edition of a book by Deborah Blaz, adjunct professor, French.
Published by Taylor & Francis, a division of Routledge, the book helps instructors differentiate lessons for world language students of all ability levels based on learning styles, interests, prior knowledge and comfort zones.
Blaz also will have a new book coming out May 9, the second edition of The World Language Teacher's Guide to Active Learning.