Angola Investment Fund supports Trine professor's venture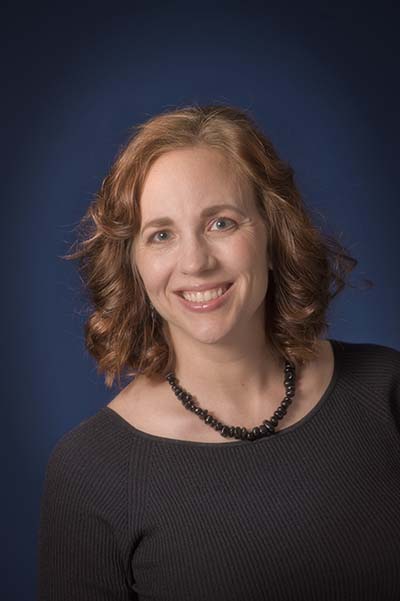 A venture launched by Melanie G. Watson, Ph.D., associate professor of biomedical engineering at Trine University, has received a $12,500 grant from the Angola Investment Fund (AIF).
The fund's board voted unanimously at its Sept. 25 meeting to award its first micro grant to Blaire Biomedical, which is developing a handheld device that performs multiple blood tests in real time when linked to a smartphone. The AIF funds will be used to help pay for an intern and a full patent for the device, Watson said.
It is the third grant the project has received this year. Blaire Biomedical previously received a $1,000 micro grant from the elevate northeast indiana Farnsworth Fund and a $17,500 award from Elevate Ventures' new Community Ideation Fund.
Robert Clark, a member of the Elevate Ventures board who serves on the AIF board, said the board is excited about Blaire Biomedical and the possibilities for the device.
"Dr. Watson is ahead of the game with resources," he said. "It is very helpful that she has the support of the university, and the students she has working with her are very smart. Some who have graduated want to come back and work with her."
Trine student groups have developed methods of separating blood into components for the various medical tests, designed a case than can fit on an iPhone, developed a blood testing cartridge and developed an application to allow results to be read on the phone.
"We are very optimistic about what she is doing and what she can do," Clark said. "She has a support system in place that I and the board feel are going to help her become successful.
"Many times research projects are hard to commercialize. Trine University's support has been a huge resource for her."
The AIF was created by the City of Angola to support startup and small business growth. It was launched using money from the Major Moves fund, which was created following the lease of the Indiana Toll Road and provided money to be invested in transportation and economic development projects.
The fund is managed by a committee of local business representatives, Elevate Ventures, the Steuben County Economic Development Council (EDC), and an Angola City Council representative.