Ortiz new dean of students at Trine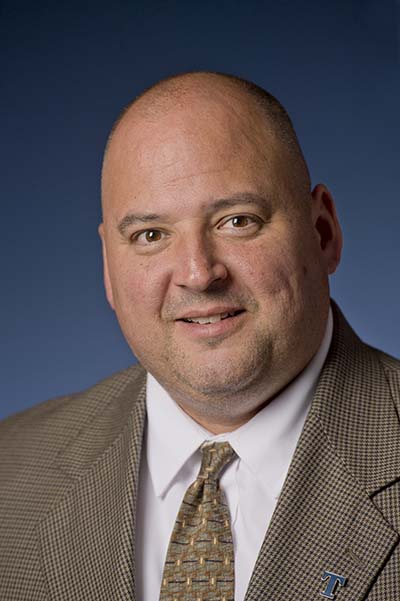 Trine University has named Cisco Ortiz as dean of students, effective June 1.
"Cisco is well-known and respected by the campus community and our student body, not only for his excellent work as a faculty member, but for his regular support and attendance for Thunder athletics and student activities," said Earl D. Brooks II, Ph.D., Trine University president. "His experience as a Trine graduate and his enthusiasm for the university and its mission will be invaluable as we continue to expand and improve our services for Trine University students."
Ortiz had served as chair of Trine's Department of Criminal Justice since 2018 and as a full-time faculty member since 2015.
"I am honored and grateful to be given this opportunity to serve the Trine University community as dean of students," he said. "Having graduated from here 20 years ago, I never would have imagined being able to return and join the faculty with helping students develop intellectually. Now, I look forward to supporting Trine's mission by providing students with opportunities to develop personally while preparing them to succeed, lead and serve. I hope our current, and future, students can find their time at Trine to be the start of a path toward leadership, academic growth and professional development."
As dean of students, Ortiz will be responsible for the administration of all programs related to meeting the social and developmental needs of the student body. He will oversee directors in student housing, counseling services, campus safety, and residence life and commuter services, and be responsible for maintaining discipline and enforcing university rules as contained in the Student Handbook.
A 1999 graduate of Trine, his career includes serving as commander of the Steuben County Jail and an instructor for the Indiana Sheriff's Association. He spent a number of years working with at-risk youth in juvenile probation and social services. He has also been a member of the city council of Coldwater, Michigan, since 2007, and a reserve sheriff deputy for Steuben County since 2015.