Two join Trine board
Two new members were recently elected to the Trine University Board of Trustees.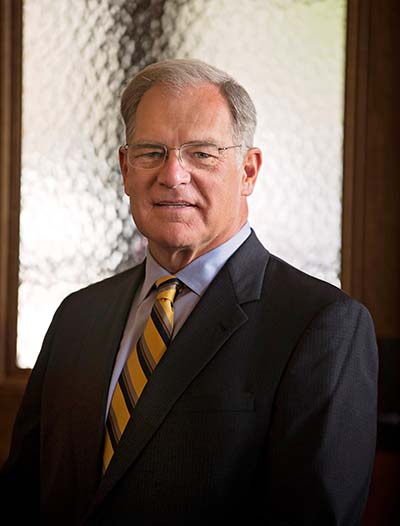 Jeff Turner has been senior vice president of administration and corporate secretary at Metal Technologies, Inc., in Auburn since 1999. A leader in efforts to improve the economy and quality of life throughout the region, he serves as chair for the Northeast Indiana Regional Partnership and board member and past chair for the Northeast Indiana Regional Development Authority.
He serves in leadership and membership positions on other boards for organizations that serve the region, particularly DeKalb County, including the MTI Foundation, James Foundation, DeKalb Health Foundation and the Community Foundation of DeKalb County. He was named citizen of the year by the DeKalb Chamber Partnership in 2005.
He is a member of the Board of Directors for Community State Bank in Avilla, and former director and past chair of the Indiana Cast Metals Association. He is a member and past president of the DeKalb County Bar Association and a member of the Indiana State Bar Association.
He is an organizer for the DeKalb County Men's Lenten Breakfast Series and an active member of Auburn First United Methodist Church. He also has served as master of ceremonies for Trine's annual Scholarship Gala for the past several years.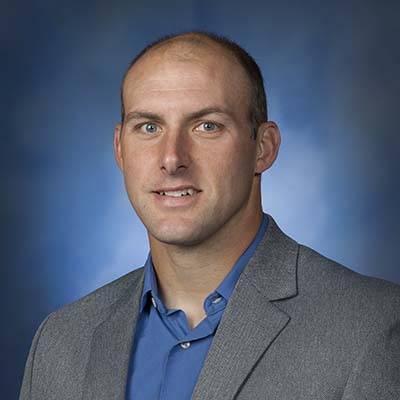 Jason Stechschulte earned a civil engineering degree from Trine with honors in 2003 and is certified as a professional engineer in Ohio. Since graduating, Stechschulte has worked in a variety of positions at Marathon Petroleum Corporation in Findlay, Ohio, where he interned while a student at Trine.
He currently serves the company as business development manager, a position he has held since 2013. In that role, he identifies, develops and implements commercial strategies and projects, and manages a capital project portfolio of $400 million each year.
Outside of work, he serves as a youth soccer, baseball and basketball coach and volunteers with the United Way.
Stechschulte was a standout football player at Trine, earning All-American and Academic All-American honors as well as the university's Robert L. Greim Outstanding Male Athlete award. He was inducted into Trine's Athletic Hall of Fame in 2011.
He received Trine's Distinguished Service Young Alumnus Award in 2005 and 2009. He has supported the university through multiple means, including providing funding for the Jason A. Stechschulte All-American Room at Trine University, dedicated in 2016.
"Trine University's Board of Trustees continues to attract men and women with exceptional abilities and resources who have a desire to make an impact on students and, by extension, the region, nation and world," said Earl D. Brooks II, Ph.D., Trine University president. "Their leadership and guidance will be crucial as we continue to meet the challenges of providing quality higher education in the 21st century."
"We look forward to the insight and expertise our newest members will bring to Trine's Board of Trustees," said Dr. Rick L. James, chair of the Trine University Board of Trustees. "With ongoing growth and expansion in enrollment, academic programs and facilities, this is an exciting time for Trine University, and the entire board is committed to continuing the university's legacy of excellence."