Trine University student wins SAGE Scholars national scholarship contest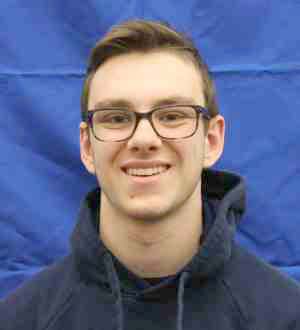 Zachary J. Anderson, a Trine University freshman from Crestwood, Illinois, has won a $1,000 SAGE Scholars scholarship in a nationwide essay contest. Anderson, a chemical engineering major, was one of the winning 100 scholarship recipients who wrote an exceptional essay.
Students from all over the country submitted essays on subjects such as how they overcame various academic challenges, prepared for the college process, and what they were planning to do after graduation.
SAGE Scholars recently pledged $1 million in college scholarships over the next five years for students attending one of over 400 private colleges and universities in the network. These scholarships are named "gap scholarships" with the goal of helping families fill in the gap between what they have to pay for their children to go to college and what colleges and universities can offer in terms of financial aid.
SAGE Scholars Founder Dr. James B. Johnston said, "These scholarships are important to me on many levels. I know parents are excited when their children get accepted to college. However, that excitement is often replaced by an entirely different emotion when they receive the first tuition bill. So, I decided to offer students the chance to earn an additional $1,000, which will be given to them in the form of a check that can be put towards college tuition or college related expenses."

###
SAGE Scholars is the nation's oldest and largest private college preparation and funding organization. Our goal is to bridge the gap between students who want an affordable private college education with colleges that will guarantee tuition discounts - all at no cost to the student, family or college. Through our Tuition Rewards® program, SAGE Scholars has been helping families secure the best possible private college education at a discounted price for nearly a quarter of a century.