Tew promoted to senior director of content and communications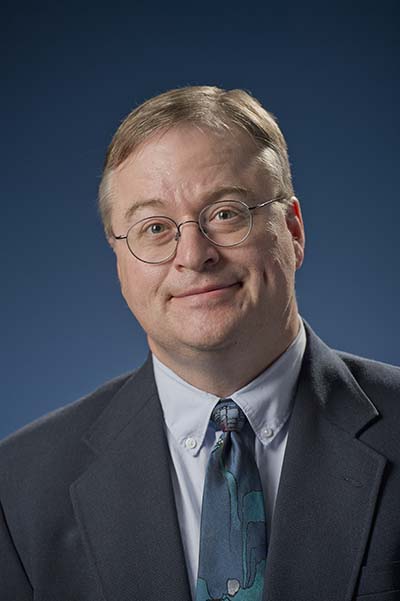 James Tew has been promoted to the newly created position of senior director of content and communications at Trine University.
The position includes responsibility for both creating external and internal communications and ensuring Trine content is effectively managed and coordinated across all communications platforms.
"James has played an integral role in successfully raising the profile of Trine University and building strong relationships with news media throughout Indiana," said Dave Jarzyna, vice president for university marketing and communications. "In addition, this promotion recognizes the important work James has done to ensure Trine communications are consistent across our website and all printed and digital materials, which will continue to be important going forward. James continuously demonstrates a passion for the Trine mission and truly embodies the can-do spirit that fuels this university."
"This is an exciting time of growth at Trine University, and it's a privilege to play a part in telling the story of the many positive developments at this time in the university's history," said Tew. "I look forward to sharing even more about all that is happening at Trine in new and exciting ways across multiple platforms."
Tew joined Trine as director of communications in 2016 after serving for nearly 10 years as online editor for Kendallville-based KPC Media Group. He plans to complete his Master of Science in Leadership degree at Trine this fall.
He and his wife Shannon, a 2019 Trine graduate, live in Angola and are parents of three college-age sons. Their youngest, Tim, is a mechanical engineering major at Trine.